With the Boy Scouts facing bankruptcy over a wave of lawsuits, one attorney is urging victims to file claims before it's too late.
---
The Boy Scouts are under fire from hundreds of men across the country, all of who claim to have been sexually assaulted while still members. 
In a lawsuit filed last week, attorneys claim to have identified at least 350 abusers within the organization—some long gone, others still potentially active. According to USA Today, only several dozen of the accused have their names logged in the Boy Scouts' disciplinary files. 
The allegations are as disturbing as they are diverse. Claims range from suggestive touching to full-on fondling, fellatio and sodomy. Some were former scoutmasters, others volunteers. Many of the accused were later indicted and sentenced for child-related crimes. 
Philadelphia attorney Stewart Eisenberg—who specializes in personal injury law—said he's collected the reports of 800 men who claim to have been victimized in the Boy Scouts. About 40 are from Pennsylvania, with another 20 from neighboring New Jersey. 
While the Scouts is a nationwide organization that turns nearly a billion-dollar revenue each year, Eisenberg says the organization has had trouble since its inception.
 "There is a crisis in Boy Scouts," he said. "And there has been for many years, many decades—in fact, since the early 1900s." 
Since 1919, notes National Public Radio, the Scouts' leadership have maintained "ineligible volunteer files." These files, by and large, recognize 'predatory behavior' and 'pedophilia' among scout leaders. 
The Boy Scouts, for its part, isn't putting up any resistance—it's accepted victims at their word and has issued a blanket apology to anyone who may've been harmed as a scout.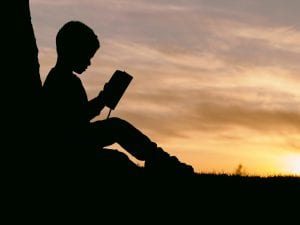 "We believe victims, we support them, we pay for counseling by a provider of their choice, and we encourage them to come forward," the Scouts said in a statement. 
But Eisenberg says the Boy Scouts may be complicit in a broader cover-up. Of the 800 men whose reports he's collected, Eisenberg said many accused leaders and volunteers whose names aren't in any file—a trend one lawsuit characterizes as continuous negligence. 
"Boy Scouts Defendants continue to perpetuate a continuing and serious conspiracy to conceal and cover up many of their abusers in BSA scout troops throughout the United States," one lawsuit claims. 
However, the threat of lingering, widespread litigation could put the Boy Scouts in jeopardy—and insolvency could make it more difficult for victims to get recompense. 
Eisenberg is encouraging any other potential victims to come forward. 
"We thought it was necessary to reach out to as many people as possible to have them come forward to tell their story and file claims today with the idea that hopefully that will protect in case of bankruptcy," he said. 
National Public Radio adds that—if the Boy Scouts do go bankrupt—no new lawsuits could be filed and existing cases would be halted. 
Sources: 
https://www.npr.org/2019/08/07/749041591/new-lawsuit-reveals-more-sexual-abuse-allegations-against-boy-scouts-of-america
https://www.usatoday.com/story/news/investigations/2019/08/08/boy-scouts-lawsuit-teachers-police-accused/1928123001/