Strampel was acquitted of sexually harassing students himself, but will spend up to a year behind bars for ignoring rules and enabling Larry Nassar.
---
William Strampel, a Michigan State University dean who once managed Larry Nassar, has been sentenced to serve up to a year in jail for sexually harassing and intimidating students. 
Strampel, writes The Associated Press, was acquitted on one count of felony misconduct and found guilty of 'willfully neglecting a duty to monitor' Larry Nassar. After reports began surfacing of Nassar's misconduct—he was accused of molesting a young athlete and later convicted of victimizing dozens more—protocols were put in place to ensure a third person was in the room during any sensitive examination. Skin-to-skin touching was supposed to be limited only to whatever was medically necessary. 
The neglect charges, collectively, will put Strampel behind bars for up to a year. But it's his often-inappropriate demeanor that the ex-dean was best known for among students. And that's what the 71-year old academic was facing up to five years in prison on felony misconduct charges for. 
According to The Associated Press, Strampel's indictment stemmed from claims he'd used his office as dean to sexually harass, demean and proposition students. During his tenure at Michigan State, Strampel was well known for inappropriate flirting, often foist upon young women meeting with him during office hours.  
During his trial, multiple former medical students recounted indecent encounters with Strampel—blatant sexual innuendos blurted out during one-on-one meetings, coupled with staring, leering and off-hand comments. Women who worked as model patients for Michigan State also testified that Strampel would make unprofessional, often-sexual remarks. 
One student—Leah Jackson—said Strampel was so confident in his untouchability that he made sexually suggestive remarks during their first meeting. 
"Why was he so confident he could get away with it?" Jackson asked. "It makes me wonder how many other people he had done this to. He was supported to protect us and he chose to betray us." 
CNN and The Associated Press note that few women dared to report Strampel—as a medical dean, he had the potential to ruin hard-won gains and longstanding aspirations. 
After Strampel was convicted, Michigan Attorney General Dana Nessel thanked the court for serving some justice.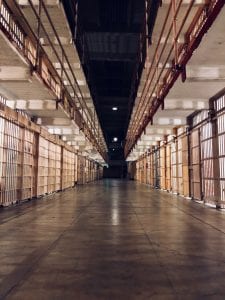 "Today's sentencing sends a resoundingly clear message to public officials: if you brandish your power to demean, insult, harass, objectify, and abuse women, you will be held accountable," she said. 
"While Mr. Strampel's sentence will never get back the years of pain and suffering his victims had to endure, the persistence of these courageous survivors made certain that he could no longer hide behind the title he once held to escape the reach of justice," Nessel said.
Nassar, adds CNN, was arrested in 2016. He was convicted of criminal sexual conduct and possession of child pornography in 2017 and 2018—counts that effectively put him away for life. 
The fallout from Nassar's arrest and conviction is ongoing. Michigan State's former president, Lou Anna Simon, is also facing charges related to oversight during Nassar's career as a sports physician at the school. 
Sources: 
https://edition.cnn.com/2019/08/07/us/msu-strampel-sentence-nassar/index.html