Nine lawsuits have been filed. Attorneys are demanding that the Scouts release its internal "predator" list, which names more than 7,800 problematic scoutmasters and volunteers.
---
A new round of sex abuse lawsuits are being filed against the Boy Scouts, this time in New York state.
The nine new suits were filed Monday in the Manhattan Supreme Court and Nassau County Supreme Court. According to the New York Daily Post, the litigation spans decades—attorneys are representing victims who allege abuse in the 1950s, '60s, '70s and '80s.
While the statute of limitations may have previously blocked victims from coming forward, the state legislature recently passed empowering measures. The Child Victims Act, approved last week, opens a one-year window for individuals to file civil claims, regardless of when abuse may have taken place.
Attorneys for the Boy Scouts claimants say the organization's leadership didn't do enough to stop predators in its midst.
"Defendants have known for decades that sexual predators had infiltrated scouting, desiring positions around children, due in part to their sexual interest in children," the suit says. "Defendants knew or should have known of the danger that pedophiles presented to children participating in scouting before [plaintiffs were] abused."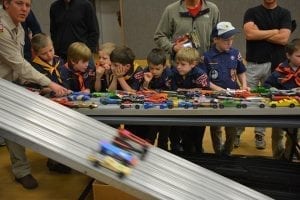 The suit—like others—notes that the Boy Scouts maintained internal discipline files, which included references to person not eligible to serve as volunteers. Many of the listed names were flagged for suspected or confirmed sexual abuse and predation. The registry began in the early 1900s and contains the names of nearly 7,800 "problematic" Scout leaders.
Attorneys say its existence "demonstrate[s] that the Boy Scouts were aware and have been aware that pedophiles are attracted to scouting, the distinctive characteristics of scouting render scouts particularly susceptible to pedophiles who are given authority of persons who serve in scoutmaster roles are used by pedophiles to sexually abuse young scouts in and out of scouting."
Among the lawsuit's goals is the release of those internal files. Attorney Jeff Anderson, whose firm is involved in two of the nine cases, suggests the Scouts' own records will provide a lot more perspective.
"We don't know who those offenders are. We don't know where they're living," Anderson said. "Until the Child Victims Act passed here in New York, there was no hope that action could be taken."
Anderson had previously spoken out in favor of the act, praising its passage.
"Today is a new day. It's a day of hope," he said in a statement after the bill was signed into law. "It's a day in which […] the survivors have an opportunity to not only have a voice but have their voice heard and through a public forum."
The Child Victims Act also provides an avenue for victims of clergy abuse to come forward with claims, too. The Catholic Church in particular has been hard hit, with various parishes and dioceses across the country paying out billions of dollars in settlements in the past several years.
Sources
Boy Scouts of America hit with even more sex abuse lawsuits
Child Victims Act brings 'hope' to formerly abused kids: lawyer