Former Boys' Club counselor Andrew Atkinson is accused of physical and sexual abuse in new lawsuit.
---
Five men who are now in their late 40s and early 50s have come forward with a lawsuit alleging that counselor Andrew Atkinson, who was affiliated with the Greenwich Boys' Club from 1975 through 1984, physically and sexually abused them.  They have also alleged that leadership knew about the abuse and did nothing to stop it.  According to court documents, Atkinson, "molested and raped multiple boys hundreds of times," yet he was able to "work alone with children in the club's locker room even after a victim told an administrator."
The men who filed the suit have claimed the counselor used his position in the club to isolate them and assault them repeatedly at "the Boys' Club facility on Horseneck Lane and at off-site club gatherings at Camp Simmons, Island Beach and the Greenwich Polo Field."  What's more, former assistant director, Jeffrey Starcher, had "direct knowledge of Atkinson's conduct" way back in 198 and he did nothing to stop it.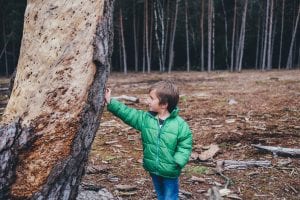 "Even if (Boys' Club administration), including Starcher, did not have direct knowledge of the abuse, they still failed to discover the sexual abuse or seek to prevent it, despite having reasonable opportunity to do so during the protracted period of time in which Boys' Club members were being abused by Atkinson while in the care and custody of (the Boys' Club)," the lawsuit states.
All victims say they continue to suffer from the effects of trauma, both physically and mentally.  Some have permanent physical injuries from the abuse.  Attorney Phillip Russell, who brought the lawsuit, said there are at least two more victims in addition to the five listed in the court documents, but they are not allowed to come forward with claims due to the statute of limitations.  The lawsuit names the Boys & Girls Club of Greenwich as defendant, and the defendant's attorneys responded to the filing by stating "the plaintiffs' claims that negligent supervision resulted in their alleged abuse are unfounded according to Connecticut case law."
"Connecticut requires more than that to prove negligent supervision," the memorandum reads. "Connecticut law requires that the Plaintiff plead and prove that the Club knew or should have known of Atkinson's propensity to abuse before the Club could be held liable for negligent supervision."
One victim, who is listed in court documents under an alias, John Clark, said he was physically abused, then sexually assaulted by the counselor.  He stated, "I remember feeling pain from the strikes, and remember not knowing why I was being hit, but thought it was because I was Asian and was more similar to the bullying I was experiencing from my fellow Boys' Club members.  I believe that I never reported this to anyone because I thought I was just being picked on for being different."
He was sexually assaulted first while isolated with the counselor, then in front of the other boys. "Something changed in me," he said. "I remember feeling shocked that I was not safe from Atkinson no matter where I was or who I was with."
After Atkinson hit him in the chest in front of others, he said he finally summoned the courage to stick up for himself.  "I chased after Atkinson and began kicking him and screaming at him in front of staff and other Boys' Club members…I am almost certain that the staff member who pulled me away was Jeff Starcher, though there is a possibility it could have been Jim Starcher.  When Jeff asked me to explain what happened, I remember crying and telling him that Atkinson was hurting me.  I remember now that I could not find the words to explain what was happening, but just kept repeating that Atkinson was hurting me, and that he was hurting me in the locker room."
Yet, speaking up did little good.  Starcher only forced Atkinson to sit on a 'time out' stool for several minutes, according to the complaint.  The other victims have come forward with similar claims.
Sources:
Court docs: Greenwich Boys' Club leadership negligently ignored rampant sexual abuse