On Friday, Aramark announced a settlement agreement with current and former employees for $21 million.
---
Aramark Corp. agreed to settle two class-action lawsuits on Friday for $21 million over allegations that the Philadelphia-based company canceled bonuses for thousands of managers back in February. The resulting uproar and anger that gripped the managers helped contribute to the "abrupt departure of chief executive Eric Foss in August." It should be noted that the canceled bonuses cost some of the managers "20% of their expected annual compensation."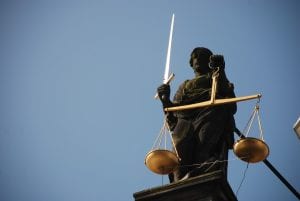 The settlement was announced about a month after the company's new CEO, John Zillmer, took over. When commenting on the canceled bonuses, Zillmer said the move and "events that followed contributed to low morale among employees." As a result, he became supportive of a potential settlement agreement. Shortly after the agreement was announced, Aramark issued the following statement:
"We believe it is in the best interest of our employees and the company to put this matter behind us."
But what happened, exactly? Why were the bonuses canceled in the first place? Well, according to Foss, he decided against paying the bonuses "earned in 2018 to front-line managers because the company did not meet a profit target set by the board of directors." However, many of the employees who were supposed to receive those bonuses became frustrated because Foss, "who earned $16 million in 2018, including $2.6 million in incentive bonus, touted record revenues and profitability for the year ended in September." Additionally, the managers grew angry with Foss because they "were not told at the beginning of the fiscal year that a company-wide profit target would be a factor in their bonuses." As a result, a lawsuit was filed in U.S. District Court for the Eastern District of Pennsylvania.
Prior to Foss's retirement, the company's largest shareholder, Paul C. Hilal announced in August that he planned to have "conversations, meetings, and other communications with members of Aramark's board, management team, and other stockholders to discuss the issuer's business, operations, strategies, governance, the composition of the executive suite and board, and possibilities for changes." Foss announced his retirement less than two weeks later.
At the moment the settlement is awaiting court approval. Once approved, the settlement will benefit nearly 4,500 employees and former employees. Today, the company has about 274,000 people working for it, including "14,000 in Pennsylvania and nearly 6,500 in the Philadelphia region." Under the proposed settlement, all the parties involved agreed the case will not be discussed further.
Sources:
Under new CEO, Aramark settles employee lawsuits over canceled bonuses for $21 million