Brown Receives Five Years in Prison, Not Probation, for Fraud
---
Former Florida Democratic Rep. Corrine Brown has been sentenced to five years in prison, despite her attorney's efforts to fight for probation only, after being found guilty of soliciting and pocketing hundreds of thousands of dollars from donors who were lured into believing their money was going toward charity.  Prosecutors said she used the donations, instead, to host elaborate parties and trips, spending $330,000 on luxuries such as outings to a Beyoncé concert and a Jaguars-Redskins game in Washington.
The charity, One Door, was started as a scholarship fund in honor of the mother of its executive director, Carla Wiley, and marketed as a scholarship service for students.  However, at one point, Brown's former chief of staff, Elias "Ronnie" Simmons allegedly suggested that they use it to receive money Brown's supporters would donate during annual legislative conferences. Eventually, it became nothing more than an elaborate scam to line Brown's pockets.  Over the course of four years, investigators discovered that Brown had deposited $800,000 into the foundation's account, but only one scholarship in the amount of $1000 was ever legitimately issued.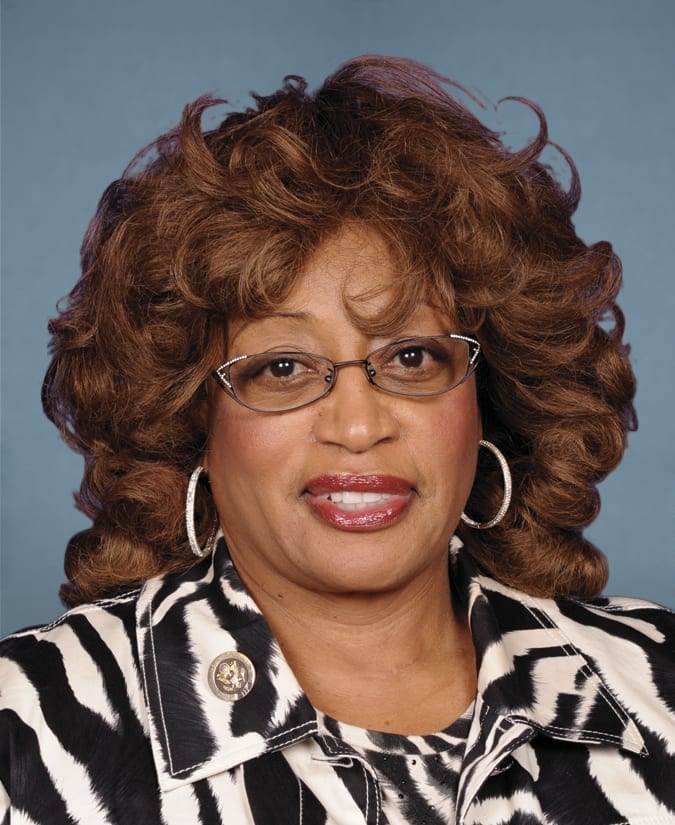 Brown, 71, had served in Congress for more than 25 years.  When she was initially elected to the House in 1992, she became one of the first three African-American lawmakers from Florida to be elected to Congress since the Reconstruction era.  In the early years of her career, she was known for the slogan "Corrine Delivers" which ironically came to be after gaining a reputation for securing federal funding for her district.  But, the representative was ultimately voted out of office last year amid the scandal and was sentenced on eighteen of the twenty-two counts she was charged with, including those of mail, wire and tax fraud, and conspiracy.
Simmons and Wiley pleaded guilty after being federally indicted and ended up testifying against Brown in exchange for reduced sentences.  Some One Door donors testified that Brown told them their money was going to a cause for children.  Brown, in turn, testified that she had no idea what was happening with the charity's day-to-day operations and blamed the scam entirely on Simmons.
Liza McClenaghan, chairperson of Common Cause Florida, said, "Variations of this sad story have been repeated all too many times in Washington and Tallahassee and hammer home the need for checks and balances to prevent the abuse of power by those who hold it."
"It is a sad day for everyone. It is a sad day for this community," Judge Timothy Corrigan said to Brown after issuing the judgment for prison rather than probation.  "I was impressed with all the outpouring of support for you and it's a tribute to you and the work you've done…and that makes it more tragic and sad."  He added that Brown's swindling of the funds from unsuspecting donors was "especially shameless…This was a crime born out of entitlement and greed committed to ensure a lifestyle that was beyond their means.  Just think of the good that could have been done with that money if it would have been used for its intended purpose."
Brown's attorney had asked for three years of probation and has stated they plan to appeal.
Sources:
Former U.S. Rep. Corrine Brown Convicted Of Stealing From Phony Charity