BSR Cable Park and Surf Resort recently came under fire in a wrongful death lawsuit over allegations that a guest contracted a brain-eating amoeba and died.
---
When most people visit water parks, they plan on having a day of fun and relaxation. The last thing many may worry about is contracting a deadly brain-eating amoeba, but that's exactly what happened to one man in 2018. According to a wrongful death lawsuit that was recently filed by Rita Stabile, her son, Fabrizio Stabile, 29, visited BSR Cable Park and Surf Resort just outside of Waco, Texas. During his visit, he contracted a brain-eating amoeba and died on September 21, 2018.
In her suit, Stabile is seeking more than $1 million in damages and alleges the "parks blue-green dyed waters masked a pathogen soup that allowed the amoeba to thrive." Shortly after Stabile's death, the U.S. Centers for Disease Control and Prevention, the Waco-McLennan County Health District and the Texas Department of State Health Services conducted tests of the water in the park and "found evidence of the deadly amoeba."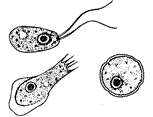 In a statement, the health district said, "Epidemiologic and environmental assessment indicates that exposure likely occurred at this facility." It added:
"The amoeba was identified in the Cable Park, but not specifically found in the Surf Resort, Lazy River, or the Royal Flush on the day of sampling, although test findings indicated conditions favorable for N. fowleri growth."
Following the testing, the park contacted a North Carolina firm and hired it to "install a state-of-the-art filtration system to make our water in the surf, on the lazy river, and at the Royal Flush slide is as clear and clean as humanly possible…working very closely with local, state and CDC," according to Stuart Parsons, the owner of BSR. In October 2018, he added that he "expected the installation to be completed by February, and said:
"There are only a few of these man-made surf parks in the country today, but many more will be built. Our goal is to set the highest standard for these facilities. Going forward, BSR Surf Resort will have the cleanest water anywhere in the United States."
Following Stabile's death, the park knew the issue had to be cleared up as soon as possible. After all, the wave pool alone, "which covers an area the size of three football fields, attracts surfers from around the U.S. and beyond," primarily because the PerfectSwell technology used to operate the pool "allows operators to produce ocean-like waves hundreds of miles from any coastline." In fact, the park is so popular that the U.S. Olympic surfing team plans to use the park as a practice facility.
Sources:
Wrongful death lawsuit filed against BSR Cable Park
Wrongful death lawsuit filed in 'brain-eating amoeba' death at Texas water park