The lawsuit claims that different entities–ranging from gun-makers to Google–should be held liable for failing to prevent the racially-charged mass shooting.
---
The survivors of a 2022 mass shooting in Buffalo, New York, have filed a lawsuit against social media companies, a firearms manufacturer, and the 18-year-old shooter's parents.
According to USA Today, the 22-count lawsuit was filed earlier this week in an Erie County Supreme Court.
The complaint, filed on behalf of sixteen survivors, lists the following persons and entities as defendants:
Mean LLC;
Vintage Firearms;
RMA Armament;
Reddit;
Alphabet, Inc., and subsidiaries including Google and YouTube; and
The shooter's parents, Paul and Pamela Gendron.
Collectively, the survivors of the 2022 Tops Friendly Market shooting say that the defendant persons and entities failed to take reasonable steps to prevent the massacre from occurring.
Eric Tirschwell, executive director for Everytown Law, said that the case involves a unique confluence of racism, hate, and gun violence, all of which were allegedly empowered by "reckless practices by members of the gun industry."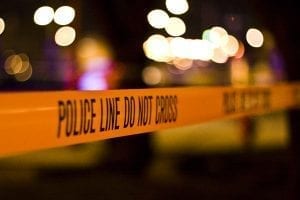 "One of the important points we're making with this being a separate lawsuit is that the impact of shootings is much broader than those who are the loved ones of those killed or wounded," Tirschwell told USA Today. "Those people have the most severe impact, but we're making the point and legal precedent that showing that those who live through a mass shooting and suffer the lifelong trauma and impacts that come with that have legal standing to pursue legal remedies from companies and individuals that bare responsibility for the shooting."
Tirschwell said that, while the 16 plaintiffs in the latest claim were not physically injured in the shooting, they were "in the line of fire."
Each of these survivors now says that they struggle with psychological trauma and other mental anguish.
The lawsuit makes separate-but-related claims against each of the defendants. Mean LLC, for instance, allegedly marketed its MEAN Arms lock as a device that could bring certain "banned weapons" into compliance with New York's strict firearm control laws.
"MEAN Arms enabled the Shooter to acquire a type of weapon that would not have been available to him—a Bushmaster XM-15 assault weapon—and equip it with removeable large-capacity magazines, which he used to inflict maximum carnage during his racist attack," the complaint claims.
Tirschwell says that technology companies like Google, YouTube, and Reddit also enabled the shooter by employing circuitous algorithms that repeatedly recommended content that reaffirmed the 18-year-old shooter's racist beliefs and worldview.
Attorneys also allege that the shooter's parents, Paul and Pamela Gendron, failed to restrict the perpetrator's access to firearms.
"Despite their awareness of the Shooter's mental health problems and his access to at least one firearm, Paul and Pamela Gendron took no steps to limit the Shooter's access to guns or otherwise intervene, investigate, or supervise him," the lawsuit suggests.
The lawsuit seeks unspecified damages, as well as reimbursement of the plaintiffs' legal fees.
Sources
2 new lawsuits seek accountability in Buffalo mass shooting
Buffalo mass shooting survivors sue social media, gun industry for allowing 'racist attack'
Witnesses of Buffalo mass shooting file rare lawsuit against social media and gun companies