The Food and Drug Administration (FDA), Congress, and the White House have long faced significant obstacles regulating pharmaceutical drugs. Because of this, policymakers are reluctant to regulate legal drugs and primarily target the illegal drug market instead.
---
President Trump is insisting that in order to end the opioid epidemic, Congress needs to focus its efforts on the building of a wall at the United States' southern border.  However, the president's plan does not account for the fact that the majority of opioid abuse and addiction begins with legal medications already readily available on the market, such as OxyContin and Vicodin, not from opioids being illegally smuggled into the U.S. from Mexico and South America.
New data reveals that the drugs leading the nationwide opioid epidemic are heroin and fentanyl, powerful substances which were responsible for an estimated 50,000 overdose deaths in 2017.   12.5 million Americans abused prescription opioids that same year, and in the seven-year span from 2010 to 2017, pharmacies filled nearly 1.9 billion opioid prescriptions.
The Food and Drug Administration (FDA), Congress, and the White House have long faced significant obstacles regulating pharmaceutical drugs.  And, there have been numerous missteps taken over the years that building a wall can't fix.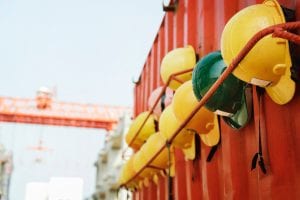 For one, the FDA has historically focused keeping unsafe drugs off the market, rather than regulating them after they have been approved.  The agency is responsible for creating and enforcing guidelines surrounding pharmaceutical drug use, but its powers are concentrated on evaluating whether drugs should be approved for public use.  Once approved, the agency has much less influence in regulating the market any further.
The government also lacks important tools for changing physician and consumer behavior.  Its powers are primarily centered around modifying labeling and marketing as necessary.  The drug companies fight hard against attempts to change how they label and market approved drugs, and changes to labels doesn't necessarily change prescribing behavior.  What's more, some of the data on medication bottles, packaging, and ads are often misinterpreted, and direct-to-consumer advertising, disease awareness campaigns, and sponsored medical conferences are all protected under the First Amendment.
Drug companies and interest groups are usually able to create a formidable front and effectively fight efforts for stronger regulation.  Regulators need to win battles against those the medical profession and the pharmaceutical industry.  This is not easy to do.
For these reasons, the focus has always been on attacking illegal drugs rather than regulating legal ones.  Policymakers are reluctant to regulate legal drugs that, while addictive and subject to abuse, are also appropriately used by millions of physicians and their patients.  Policymakers, therefore, typically only target overprescribing "pill mills."  And, they are happy to hit the illegal drug market hard, because these will always be seen as a legitimate public concern.
All of these factors combined makes fighting against the opioid epidemic by imposing new regulations very difficult to do.  U.S. regulatory structures and political incentives have created significant barriers to success.  Although it's evident that something needs to be done, it's unclear which route is best to take, and clearly, building a wall is not going to address the issue of prescription opioid addiction.
The Centers for Disease Control and Prevention (CDC) reports that from 1999 to 2017, more than 700,000 people died from a drug overdose.  In 2017, the number of overdose deaths involving opioids was six times higher than in 1999.  On average, 130 Americans die every day from an opioid overdose.
Sources:
This is why the federal government will have a hard time regulating prescription opioids
The White House says the border wall would keep opioids out of the U.S. It wouldn't.