Bumble Bee Foods is recalling certain cans of clams because they contain unsafe levels of PFAS.
---
Earlier this month, Bumble Bee announced a recall for certain 3.75-ounce cans of smoked clams. Why? The Food and Drug Administration ran tests and found harmful levels of PFAS, specifically PFOA, a harmful chemical.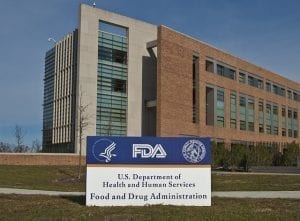 According to the federal agency, the levels found in the canned clams are "high enough to pose a health risk to adults who consume about 10 ounces of these clams per month and children who eat 2 ounces per month." Fortunately, there have been no reports of illnesses linked to the product.
What is PFAS? For starters, they are chemicals often used in "food packaging and other consumer products to make them resistant to heat, water, oil, and corrosion." Unfortunately, they've become widespread in the environment "because they break down very slowly, if ever." According to the FDA, "it's likely that the PFAS in the clams came from the environment…previous research has found high PFAS levels in some clams from Europe and China."
PFAS are serious business and have been linked to an ever-growing list of health issues, including "thyroid disease, higher cholesterol levels, kidney, and testicular cancer, ulcerative colitis, liver damage, kidney disease, and pregnancy-induced hypertension," the FDA notes.
The recalled Bumble Bee canned tuna involves one lot, 3.75-ounce cans of Bumble Bee Smoked Clams with the UPC code 8660075234. They came from a third-party manufacturer based in China and were shipped to stores throughout the United States.
When commenting on the recall, Bumble Bee Foods said it is "working with the third-party manufacturer in China to further investigate and try to resolve the issues that led to the FDA findings. We're also focused on communications with our customers and consumers to
Brian Ronholm, director of food policy at CR noted:
"To find these levels of PFAS directly in food speaks to the elevated threat that the chemicals pose for consumers…It makes it even more imperative that we work to reduce or eliminate PFAS wherever we can, including in water, food packaging, and food itself." 
For now, consumers who have the recalled cans of clams can request a refund. Anyone with more questions or concerns about the matter can call Bumble Bee Consumer Affairs at 888-295-3627
Sources:
Bumble Bee Canned Smoked Clams Recalled Because of Dangerous PFAS Chemicals
Bumble Bee Foods, LLC Issues Voluntary Recall on 3.75 Oz Smoked Clams Due to the Presence of Detectable Levels of PFAS Chemicals