The lawsuit claims that DreamLine's "Jeeter" brand claimed that its pre-rolled marijuana products have THC concentrations of up to 46%, while independent laboratory tests found THC levels closer to 25%.
---
A California cannabis company is facing a lawsuit filed by two consumers who claim that the marijuana retailer misrepresented the potency of its products.
According to CBS News, the lawsuit was filed by Jasper Centeno of Long Beach and Blake Wilson of Fresno.
The lawsuit takes specific issue with the amount of tetrahydrocannabinol—or THC—in DreamField's "Jeeter" pre-rolled products.
THC is the chemical in cannabis that provides a "high."
DreamField's "Jeeter" line, writes FOX News, is advertised as "the one Joint that will get you to Mars quicker than Elon Musk."
While DreamField markets its products as having higher-than-average THC concentrations, independent laboratory testing confirmed that its "Jeeters" joints do not, in fact, contain any more THC than other commercial cannabis rolls.
The lawsuit provides examples which underscore DreamField's alleged misrepresentation: in one instance, a Jeeter product labeled as having a THC content of 46% was found to have lower THC levels between 23% and 27%.
Attorney Christian Cho, who represents the plaintiffs, said that DreamField was preying upon consumers willing to pay a premium for more intensive experiences.
"Consumers are willing to pay more for cannabis products with higher THC content, and expect to pay less for cannabis products with lower THC content," Cho said in a statement. "The complaint alleges that by labeling its products with inflated THC numbers, defendants are overcharging consumers."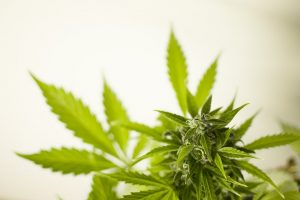 The lawsuit also suggests that false advertising—especially false advertising that exaggerates cannabis products' THC content—is a growing problem within the commercial marijuana industry.
"The demand for high-THC products has, unfortunately, led to 'THC inflation'—the practice of intentionally listing false, high THC content on labels," the lawsuit claims.
The complaint asserts that DreamField's "mislabeled" packaging constitutes a violation of multiple California consumer protection laws, as well as regulations set by the state's Department of Cannabis Control.
The lawsuit is seeking punitive damages for members of the class, as well as an injunction preventing DreamField from continuing its alleged practice of misrepresenting THC concentrations on its "Jeeter" products.
A spokesperson for the "Jeeter' brand told The New York Post that "the allegations regarding our THC levels are false."
"We take pride in our compliance and commitment to state mandated testing procedures, including independent, third-party testing," Jeeter said. "The product and our integrity is something we truly value as a company, and take all the proper and legal steps before our product hits the shelves."
"However baseless and ridiculous these claims are, we take them very seriously and look forward to the truth coming to light," the company added.
Sources
California weed company sued over not getting pot smokers high enough
Lawsuit filed against California weed companies for not getting consumers high enough