The class action lawsuit alleges that the Maryland State Police has inculcated a culture of racism and intolerance.
---
Three Maryland State Police officers have filed a class action lawsuit against their employer, alleging widespread racial discrimination within the organization's ranks.
According to National Public Radio, the 40-page lawsuit was filed in U.S. District Court earlier this week.
In their complaint, the plaintiffs claim that the Maryland State Police has a history of discriminating against officers of color.
The officers named in the lawsuit—Matin Dunlap, Byron Tribue, and Analisse Diaz—are seeking compensatory damages for loss of income and emotional distress. N.P.R. notes that Tribue and Dunlap are both current Maryland State Police officers, whereas Diaz was fired by the agency in 2019.
"We look forward to litigating this case and making sure Officers of Color at the M.S.P. are treated fairly and holding the M.S.P. responsible for their actions," attorney Michal Shinnar said in a statement released to National Public Radio.
Shinnar, along with attorney Jay Holland, are representing the three Maryland State Police officers behind the class action claim.
"The officers in the Complaint, the other officers with claims at the [Equal Employment Opportunity Commission], and officers of color around the State of Maryland put their lives on the line, and in exchange simply want to be treated equally," Shinnar added.
The lawsuit recounts several instances of alleged racial discrimination.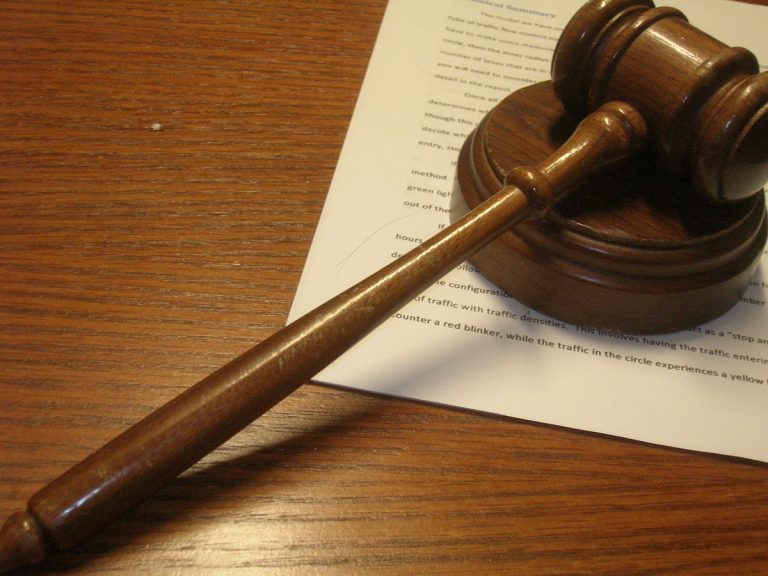 In one incident, a Maryland State Police officer recalled seeing a "paper training dummy" at an agency shooting range painted in blackface, affixed with a so-called "Afro wig."
In another incident—relayed by Dunlap—another officer left "a banana" on Dunlap's car, which Dunlap believed was an intentional act of racial discrimination.
The latter incident, adds N.P.R., was reported to the Maryland State Police Office of Fair Practice, the internal organization that handles discrimination complaints.
However, the Office of Fair Practice determined that the banana placed on Dunlap's car could not definitely be "tied to racism or discrimination."
Nevertheless, other officers involved in the lawsuit claim that the Maryland State Police has tacitly permitted racism to flourish—to the point where law enforcement administrators have made a practice of retaliating against employees who "[complain] about, or [propose] discipline for, Caucasian officers who commit misconduct."
A spokesperson for the Maryland State Police told National Public Radio that, while the agency cannot comment on pending litigation, it strives to ensure that its officers are treated fairly and equitably.
"The Maryland Department of State Police remains committed to providing the highest quality of law enforcement services to the people of Maryland, while ensuring the fair and equitable treatment of all employees. Significant actions have been taken and are continuing to address even the perception of racism or unfair treatment of any kind," a Maryland State Police spokesperson said in a statement.
Sources
Lawsuit: Troopers accuse Maryland State Police of racial discrimination
Maryland State Police troopers allege racial discrimination in a new lawsuit