Three of the top pharmaceutical companies have entered agreements to pay the state of California nearly $70 million to settle allegations that they "delayed drugs to keep prices high" according to California Attorney General Xavier Becerra.  Most of the funds will come from Teva Pharmaceuticals ($69 million) for paying to delay a generic for Provigil, which treats narcolepsy.
Pharmaceutical companies sometimes pay the manufacturer of generic drugs to allow them to maintain their foothold in the industry after patents expire by disallowing generics to flood the market.  This forces consumers who need these medications to pay higher prices.  By paying the generic maker to keep a less expensive option from reaching consumers, they can maximize their profits for a longer period of time.
Teva reportedly paid to keep Provigil's generic out of the marketplace for six years.  The money it will now dish out to settle these allegations will come fund that it previously created in 2015 as part of the company's settlement with the U.S. Federal Trade Commission (FTC) over similar claims.  According to an FTC study, these deals continue to cost consumers and taxpayers $3.5 billion in higher drug prices every year.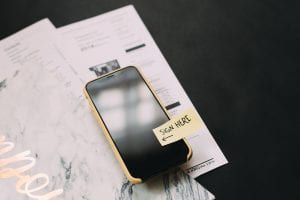 In a statement, Teva said that it "will not be making any new payments as part of the settlement and is not agreeing to any new terms.  The $69 million will come from a pre-existing fund that was created, in 2015."
More than $25 million of the settlement will go to California residents who purchased Provigil, Nuvigil or Modafinil between 2006 and 2012.  A $760,000 settlement with Endo International, Teikoku Pharma USA, and Teva over keeping a Lidoderm pain patch generic from reaching the market for two years is also set to take effect.  Teva revealed the company is paying $200,000 to over California's legal costs.
Endo's executive during of corporate affairs, Heather Zoumas-Lubeski said the terms "were not new and that California's attorney general entered into a settlement agreement with Endo that provided for injunctive terms consistent with those Endo previously reached with the Federal Trade Commission in January 2017."  She called the attorney general's news release "highly misleading" and said that Teva's payment has "has nothing to do with Endo."
Becerra said that the underhanded practice forced them to pay as much as 90 percent more than they would have had the generics come to market sooner, adding, "No one in America should be forced to skip or ration doses of medicine that they need…and certainly not because a drug company is colluding to keep the price of your drug artificially high even when cheaper options could be available.  But that's what's happening."
Both settlements supposedly bar the companies involved from entering into pay-for-delay agreements for many years.  Teva is agreeing to not to enter any such agreements for at least ten years, while Endo International has an eight-year agreement in place and Teikoku cannot do so for two decades.  However, having a pre-existing fund to pay to cover legal costs of doing shady business arguably positions a company to continue employing the same practices.  Only time will tell.
Sources:
3 companies pay California $70 million for delaying drugs
PAY-FOR-DELAY: WHEN DRUG COMPANIES AGREE NOT TO COMPETE
Drug companies to pay $70 million for delaying cheaper generics, California attorney general says