Plaintiffs say they've lost eyes, been denied critical surgeries and suffered brain parasites in ICE custody.
---
Immigration advocates are filing a class action against the Trump administration, accusing it of providing low-quality—and sometimes nonexistent–medical care and mental services in nearly 160 detention centers across the country.
The suit claims that detainees with health problems and mental disabilities face 'deplorable' and often debilitating conditions. Solitary confinement is over-used, especially for individuals with psychological illnesses. Requests for medical care are routinely delayed or denied. For migrants with physical disabilities, there exist few accommodations.
Because of a lack of oversight, the class action claims, countless migrants have suffered irreversible, permanent harm—and at least 24 have died in the past two years alone.
The complaint isn't light on examples, either. One plaintiff with a brain parasite spent a year campaigning for treatment before finally receiving any semblance of help. Another wasn't approved for surgery on a torn rotator cuff for three years. And yet another wound up losing an eye because their request for care wasn't met in time.
POLITICO notes that this isn't the first lawsuit to accuse the Trump administration and its subsidiaries of poor maintenance in its detention centers. But this class action—filed in U.S. District Court for the Central District of California—is the first to accuse the U.S. Immigration and Customs Enforcement agency of 'deliberately and systematically' denying care to an estimated 55,000 detainees. It encompasses sites run directly by ICE as well as those outsourced to private contractors, too.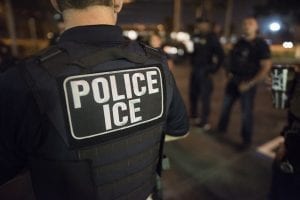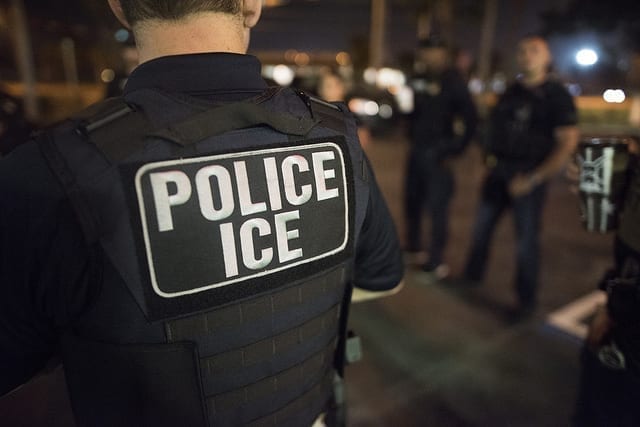 "We're hoping this lawsuit will shine attention on the severity of the problem across the country," said Elissa Johnson, senior supervising attorney with the Southern Poverty Law Center, one of the organizations supporting the suit. "The issues are so pervasive."
Along with the SPLC, the complaint is supported by the Civil Rights Education and Enforcement Center, Disability Rights Advocates and the law firm Orrick, Herrington & Sutcliffe LLP.
CREEC was especially critical of the government's use of third-party contractors, which have long been criticized for providing low-quality healthcare as a means to cut costs.
"ICE cannot simply contract with third parties to operate its detention centers and then wash its hands of the deplorable, unlawful conditions in those detention centers," said CREEC co-executive director Tim Fox.
Attorneys say conditions are so bad that migrants—often fleeing torture and violence in their home countries—are "forced to abandon viable claims for immigration relief and accept deportation out of a desperate desire to escape the torture they are enduring in detention on US soil."
"They cannot take it anymore," Johnson said. "That is not a choice that anyone should have to make."
Sources
Caged alone 24 hours a day, denied medicine: lawsuit claims 'torture' in US migrant jails
ICE provides 'deplorable' healthcare to detained immigrants, advocates allege in massive lawsuit
Trump administration sued over poor medical care in immigration centers