Sen. Harris says, if elected, she'd used a series of executive orders to force immigration forward.
---
California senator and presidential candidate Kamala Harris has promised to institute sweeping immigration reforms if she takes the White House in 2020.
CNN reports that Harris's proposal, announced Wednesday, would use executive action to expand the use of deferred immigration programs. But its other components would work within existing law and assume a receptive, left-leaning Congress.
Harris's plan, broadly, seeks to reduce the barriers faced by Dreamers in obtaining permanent legal status. Right now, the recipients of the Deferred Action for Childhood Arrivals program—frequently referred to by its acronym, DACA—only receive temporary, renewable residency and work permits.
It'd also white-list the kinds of civil infractions often committed by undocumented youth, like entering the United States illegally or working without authorization.
Harris, adds CNN, wants such offenses to be set aside or otherwise considered irrelevant when Dreamers apply for green cards.
"Every day in the life of a Dreamer who fears deportation is a long day," Harris said Wednesday. "Dreamers cannot afford to sit around and wait for Congress to get its act together. Their lives are on the line."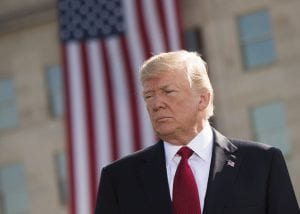 DACA, an Obama-era program, has been a contentious topic. While President Donald Trump spent the first year of his presidency expressing sympathy for Dreamers, he later used an executive order to rescind the program.
A federal judge later ordered Washington to continue processing and renewing DACA applications.
DACA has since been transformed into something of a political bargaining chip—Trump led the federal government into a lengthy shutdown as congressional Democrats refused to fund a wall along the U.S.-Mexico border in exchange for temporary protections for Dreamers.
"As president, while I fight for Congress to pass 21st century immigration reform, I won't wait," Harris said. "I'll take action to lift barriers Dreamers face to pursuing legal status and put them on a meaningful path for citizenship.
"These young people are just as American as I am, and they deserve a president who will fight for them from day one."
Harris, suggests CNN, is trying to position herself for the presidency by tackling immigration—an issue which Trump has often used to galvanize his base and demonize Democrats.
According to Harris, Trump "can't change" the fact that Dreamers "pledge allegiance to our flag […] service in our military and thrive in our universities."
"Despite his best efforts, he can't shake the resolve of our Dreamers and the hope they have in the America we'll build when he's gone," Harris's plan states. "It's an America where families are kept together, not torn apart. It's an America where children are cared for, not kept in cages. It's an America where Dreamers are finally recognized for what they are: Americans."
Harris has proposed a series of executive actions, intended to correct or amend laws which make it difficult for persons who came to the United States unlawfully to change their immigration status. It'd also recognize that Dreamers—all of whom came to the U.S. as children—missed the opportunity to go through the right processes by "no fault of their own."
Lastly, adds CNN, Harris wants to enact an executive order that'd compel the Department of Homeland Security to retroactively grant work authorizations to DACA recipients.
Sources
Kamala Harris proposes executive orders on immigration
Kamala Harris unveils immigration plan to expand deferred action, use executive action to provide pathway to citizenship