In her lawsuit, Adriana Medina claims that she asked the Culver City Police Department for help after her husband experienced a schizophrenic episode–Medina's husband was later shot and killed by responding officers.
---
A California woman whose husband was shot by Culver City Police has filed a lawsuit against the department, alleging that it is officers shot and killed her unarmed husband while he was in the midst of a severe schizophrenic episode.
According to FOX News, attorneys for plaintiff Adriana Medina filed the civil rights and wrongful death lawsuit in a California-based federal court in December.
In her lawsuit, Medina alleges that her husband, Guillermo Medina, had been diagnosed with paranoid schizophrenia.
However, shortly before the shooting, Medina's husband had stopped taking his medication.
When Medina arrived at the family home and began "pounding" on the windows, his wife called the Culver City Police Department's non-emergency number requesting assistance.
In a recent news conference, Adriana Medina said that she intentionally avoided dialing 9-1-1 in the hopes that police would be able to help de-escalate the situation.
Medina also said that she told law enforcement that she did not believe that her husband was a danger to himself or others.
"That cry for help became a death sentence," attorney V. James DeSimone said in a statement.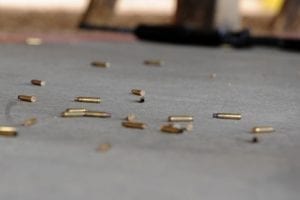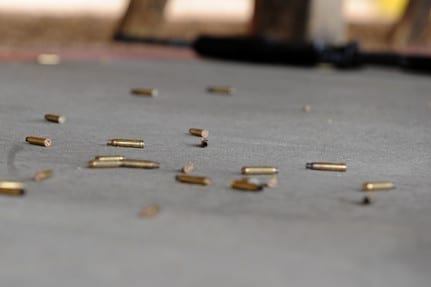 In the same press conference, Medina repeatedly stressed that she had hoped—and expected—that the responding officers would simply help control her panicked husband.
However, shortly after officers arrived, Guillermo attempted to flee the residence in a family-owned SUV.
After Medina crashed the car, he tried to evade officers on foot.
Once Median exited the vehicle, he was shot in the back by Culver City Police officers.
"He was mentally ill and it wasn't his fault. He needed help, not death," Medina said.
FOX News notes that the Culver City Police Department later issued a press release alleging that its officers had responded to a domestic violence claim.
Police officials also said that their officers had been warned that Guillermo Medina had threatened his wife with a firearm.
"There was no report of domestic violence," DeSimone added. "There was no report that he was threatening her with a handgun. She never saw a gun."
During the press conference, Medina emphasized that her late husband was a "good father" who cooked for their children and volunteered as a youth soccer coach.
"The sudden loss of my husband has completely devastated my family and turned our lives upside down," Medina said. "I cannot believe that he was taken away from us when what he really needed was help. He did not deserve to be shot in the back. He did not deserve to die on the street."
Sources
CA widow files wrongful death lawsuit after police shoot unarmed mentally ill husband in the back
Culver City Police Shot, Killed Fleeing Man Experiencing Mental Health Crisis, Lawsuit Alleges