Attorneys for Oxford Schools officials have argued that victims and their family members cannot file a civil claim against a public entity.
---
A Michigan circuit court will soon decide whether it should dismiss a lawsuit alleging that Oxford Schools acted negligently by failing to prevent a 15-year-old from murdering four classmates and wounding others.
"There is enough pain in this matter to last several lifetimes," Oakland County Circuit Court Judge Mary Ellen Brennan said on Wednesday, pledging to issue a decision "sooner rather than later."
According to The Detroit Free Press, the lawsuit's success—or lack thereof—may be dependent on whether Oxford Schools, along with district officials, can claim sovereign immunity, which precludes many civil claims against government agencies.
Ven Johnson, an attorney representing the plaintiffs, argued on Wednesday that sovereign immunity should not be considered a viable defense, as the district was grossly negligent in responding to complaints about Ethan Crumbley.
"For this court today to rule that the government tort liability precludes us from filing this lawsuit would be, in our opinion, respectfully, under the law, an error," Johnson said.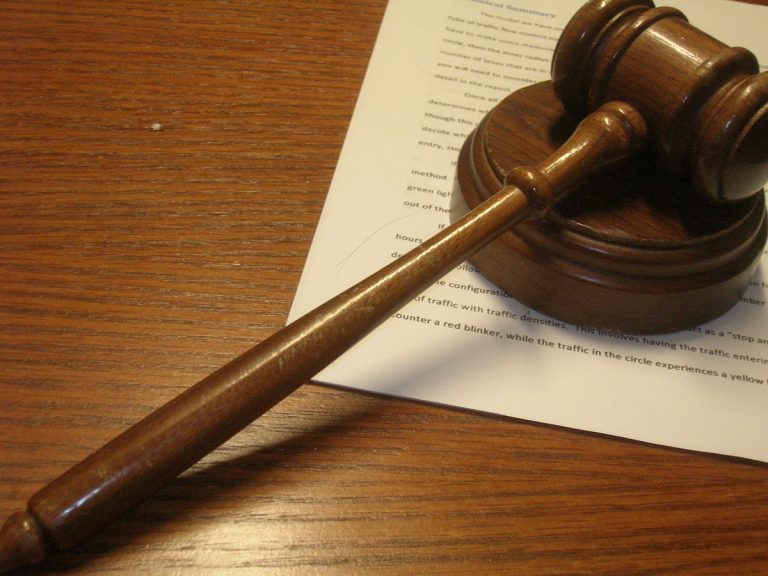 As LegalReader.com has reported before, parents, students, and victims claim that Crumbley exhibited disturbing behavior—behavior that was, purportedly, brought to the attention of district administrators.
In one instance, Crumbley was caught searching for ammunition during school hours.
In another, the 15-year-old was found in possession of a violent drawing.
"Here, the defendants are in no position to see that Ethan Crumbley's continued attendance at school would result in this murderous rampage," attorney Tim Mullins said.
Mullins, adds FOX2Detroit, is representing several Oxford Schools defendants.
Mullins has repeatedly argued that governmental immunity prohibits civil proceedings against his clients.
"Ethan Crumbley is responsible for this act, not any of the employees of the school district or the school district itself," Mullins said.
"Here, the facts, legal and factual, establish the plaintiffs' injuries were caused by Ethan Crumbley," Mullins said, suggesting that the school district could not have reasonably expected or anticipated that the student's disturbing behavior would escalate to violence.
Johnson, however, told the court that Crumbley had been subjected to a behavioral assessment that indicated he was at-risk for behavioral and emotional disturbances.
Despite the assessment's findings, the district failed to offer Crumbley assistance or take any other preventative measures.
"(Crumbley) did a SAEBRS test that showed he was at high risk for behavioral and emotional risk and the school claims they never looked at the score," Johnson said in court. "So they knew one month before this shooting that this kid was high risk and did nothing."
ClickOnDetroit notes that former Oxford Schools treasurer Korey Bailey attended the hearing.
In the hearing, Bailey said that he does not believe the district adequately investigated concerns about Crumbley, and that he hopes that the lawsuit proceeds to trial.
Sources
Oakland County judge to decide soon whether to dismiss Oxford Schools lawsuit
Oxford High School employees want out of school shooting lawsuit
Oxford school shooting: Judge to decide soon if district employees can be sued in civil case