A California state investigation has attributed blame for its 2017 wine country fires to a home's electrical grid. However, Pacific Gas & Electric Corp. is still expected to declare bankruptcy in the face of numerous lawsuits.
---
On Thursday, California investigators released a report asserting that the state's 2017 wildfires were caused by a home's electrical grid rather than the beleaguered Pacific Gas & Electric Corp.
The Associated Press writes that a firefighting agency made the determination after months of exploration. While Pacific Gas & Electric was long suspected of inadvertently setting off the fires, the blaze actually began next to a privately-owned home. Officials concluded no laws were broken.
"I eliminated all other causes for the Tubbs Fire, with the exception of an electrical caused fire originating from an unknown event affecting privately owned conductor or equipment," CalFire Battalion Chief John Martinez wrote in the report.
The wildfire, which raged across tracts of Northern California in late 2017, killed 22 people and caused billions of dollars in damages.
Details about the property identified by Martinez were absent from the publicly-released report. Its location was indicated as about 3 miles north of Calistoga. The Napa Valley residence is some 70 years old and has several outbuildings in its vicinity.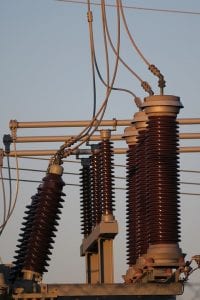 Pacific Gas & Electric previously identified the property as belonging to Ann Zink. The Associated Press says its attempts to contact Zink were unsuccessful.
However, the 91-year old woman told the San Francisco Chronicle that her house was unoccupied when the blaze began.
While the fire may have started on Zink's property, PG&E is still facing enormous losses from scores of lawsuits. The company was expected to file for bankruptcy next weeks, with litigants attempting to collect upwards of $30 billion in damages.
Even absolved of responsibility, PG&E said it "still faces extensive litigation, significant potential liabilities and a deteriorating financial situation."
California Gov. Gavin Newson said that over half PG&E's expected damages stem from the wildfire.
The Associated Press reports that Newsom's stated goal is to make sure that victims are made whole, along with ensuring that California has "safe, reliable and affordable service." PG&E has been found liable in past wildfires, too.
"I imagine you're going to hear a lot of folks questioning aspects of this and they're going to be concerned and filled with some anxiety," Newsom said. "I can't tell you what we can do in those circumstances because that's a question for lawyers, judges and potentially juries, and prospects of mediators and settlement."
Legal experts told the AP that PG&E will probably proceed with its planned bankruptcy despite being cleared in the 2017 fires.
And attorney Michael Kelly, who's representing some plaintiffs against the gas company, said litigants plan to "stick by our guns." Kelly claims some evidence contradicts the claims of state investigators. Witnesses claim to have seen PG&E transformers explode, while a Calistoga resident said Zinka's electrical wiring hasn't been used in years.
Pacific Gas & Electric has been found at fault in over a dozen other North California wildfires.
Sources
Homeowner equipment caused California wine country fire
Private electrical system caused deadly 2017 California wildfire, authorities say
Private equipment, not PG&E, caused 2017 California wildfire, agency says