Eight years after being exonerated, three members of the "Englewood Four" will receive $24.25 million from Cook County.
---
Chicago officials approved a $24 million settlement for three members of the "Englewood Four," a group of men wrongfully convicted for the rape and killing of Nina Glover in 1994.
The three men—named by the Chicago Tribune as Michael Saunders, Harold Richardson and Vincent Thames—served over a decade in prison along with Terrill Swift.
At the time of Glover's murder, the men were aged between 15 and 18 years old. Together, they confessed to the crime after arrest and interrogation. Shortly thereafter, they claimed their confessions had been coerced.
DNA evidence eventually cleared the Englewood Four in 2011. Richardson and Saunders had served nearly 17 years in prison while Thames and Swift had been released after serving more than a dozen years each.
Forensic testing conducted the same year matched DNA from Glover's body to Johnny Douglas.
Douglas, a convicted murderer and sex offender, was shot to death in 2008. The finding prompted a judge to throw out the Englewood Four's convictions, despite the protests of then-State Attorney Anita Alvarez.
The Tribune notes that the men sued after being exonerated. The $24.25 million award is pursuant to the settlement of three separate against Chicago. Swift had already settled with Cook County in 2017. Taken together, the payout is among the largest wrongful conviction awards in the city's history. However, the amount is to be divided among the men.
But the proposed settlement isn't likely to end litigation against Chicago by three of the Englewood Four. The Tribune says they're still suing Cook County, alleging that its prosecutors helped frame them for Glover's death.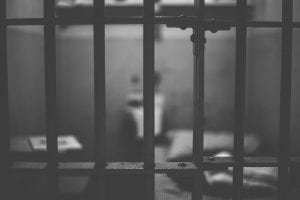 Swift said that he's going to use his share of an earlier settlement—an estimated $5.6 million—to kick-start a career in real estate and provide for his two daughters. He also wants Cook County to conduct a comprehensive review of all cases handled by the police officers involved in his own arrest.
"I can't get what was taken from me," he said. "The money is nice, but it doesn't make me whole and it doesn't give me back what I lost."
Spokespeople for Chicago's Law Department declined to comment on the outcome, stating policies on pending litigation. The Tribune claims that Martin Prieb, a representative for the city's largest police union, responded to a request with an e-mail asking, "What's your cut?"
An attorney for Swift, Alexa Von Brunt, said the size of this week's settlement serves to highlight how egregious the prosecution and conviction of the Englewood Four really was.
"I think there is just a realization that a lot of constitutional rights were being violated in Area One in the 1990s, and this case is just one really horrific example," Von Brunt said.
Sources
City proposes $31 million settlement for Englewood Four's wrongful conviction
Cook County OKs $24M Settlement With 3 Wrongly Convicted Men
County Board OKs $24M settlement to three men convicted in 'Englewood Four' case