Canada needs to improve the medical care that indigenous people are receiving.
---
37-year-old Ina Matawapit, intoxicated and suffering from a blow to the head, was driven by police to the federal government-run North Caribou Lake clinic in Ontario, Canada, in 2012.  The nurse at facility, who was the only staff member in the emergency care unit because of the clinic's location in the remote indigenous community, indicated she could sober up while behind bars.  Officers left but were called back moments later as Matawapit died.
Because the woman passed in police custody, an investigation into the matter followed and ultimately the nurse on duty that night testified that in sending Matawapit to jail, she "had been following a standard protocol for intoxicated patients in the northern reserves."  However, officials reviewing the case said a "standard protocol" for these incidents simply did not exist.
The medical examiner reported that in the six years between the death and the investigation, there "was no evidence of any formal review of the case or any learning from the events of that evening."  This means it was highly likely that Matawapit's death would have never been given a second thought had the mandatory second look been ordered.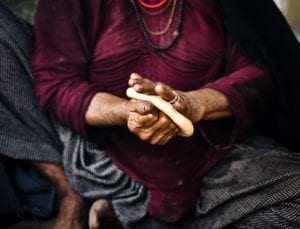 The federal government's First Nations and Inuit Health Branch (FNIHB) funds 79 clinics and manages 50 of them, and is, thus, heavily overburdened.  A similar death occurred just five months after Matawapit's, and it wasn't until after this incident that the federal government enacted a policy saying it was "not appropriate to hold intoxicated patients in cells."
On November 28, 2012, the Royal Canadian Mounted Police in God's Lake Narrows, Manitoba, responded to a report that Tracy Okemow, 31, was intoxicated and threatening suicide.  Two empty pill bottles labeled "metformin," a diabetes drug, were beside her when police arrived, and she agreed to go to the local nursing station.  The nurses told officers they had consulted with a doctor who felt her consumption of medication was not of concern and she could be incarcerated until sober, according to the police report.  Like Matawapit, Okemow died shortly after.
With a growing indigenous population in Canada, Prime Minster Justin Trudeau has promised a "reconciliation with aboriginal people," including reviewing critical health care incidents, which will be a complicated undertaking.  But "without review, there's no opportunity to learn and make the system safer for everybody," he said.
"We are treating members of the First Nations communities as second-class citizens," said Emily Hill, a senior staff attorney with Aboriginal Legal Services, which represented the Matawapit family during the inquest. "This is a large government health service.  You would expect there to be layers of oversight and accountability."
Staff at FNIHB said they strive to provide the best possible care and have been working on a replacement reporting system that will roll out in the coming months.
Robin Buckland, executive director of primary healthcare at FNIHB, said the current system is "not a bad policy but the agency is working to build an environment in which staff members can learn."  She added, "It's taken a long time.  But we want it to be right, and we want to implement it well."
"We truly believe that nurses are working hard to deliver the best health care possible, under difficult work conditions," said Debi Daviau, president of the Professional Institute of the Public Service of Canada.
Sources:
Deaths, bad outcomes elude scrutiny at Canada's indigenous clinics
Canada's Indigenous People Are Dying Because of Racism in Health Care