San Diego Unified's superintendent wants the district to get back the money it's had to spend educating students on the dangers of vaping.
---
Cindy Marten, the superintendent of San Diego Unified School District, will ask the city's educational board to join Los Angeles Unified's class action against e-cigarette manufacturer Juul.
According to The San Diego Union-Tribune, L.A. Unified—the largest school district in California and the second largest in the country—announced its suit against Juul last month. In it, L.A. Unified is seeking recompense for funds it claims to have lost through vaping-related absences. The district also hopes to be reimbursed for money it's spent on vaping education and prevention campaigns.
As LegalReader's reported before, Juul faced extensive criticism for its marketing tactics. In recent years, cities, schools and private parties across the country have filed suit against the company, claiming it intentionally advertised to under-age youth with easy-to-conceal e-cigarettes and fruit-flavored nicotine pods.
Even the Trump administration has jumped aboard the anti-e-cigarette craze, instructing the Food and Drug Administration (FDA) to clamp down on flavored vape products.
While Juul has since pulled a 180—it's stopped advertising in the United States and self-instituted a ban on non-tobacco-, non-menthol-based flavors—it remains the dominant player in the domestic e-cigarette market. Its market share is close to 70%. And for that reason, federal regulators and courts have blamed it for a drastic uptick in nicotine abuse among middle- and high school-aged children.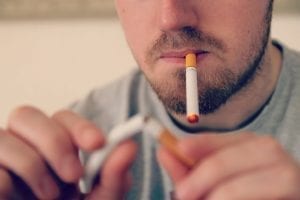 "We're attacking them on all fronts," Marten said at a news conference on Monday.
Although the e-cigarette outrage may be overblown, Marten's concern isn't misplaced. Well over a quarter of upperclassmen in San Diego's high schools have used e-cigarettes in the past year—among 7th graders, the figure's approaching 10%.
Now, Marten's hoping to join L.A. in its like-minded fight against Juul. Los Angeles Unified Superintendent spoke a similar sort of logic in a statement issued last month, explicitly blaming the company for a country-wide spate of vape-related deaths and addiction.
"We are taking this step to hold Juul accountable for the role it has played in creating an epidemic that affects the health of our students, disrupts student learning and is taking money away from our core mission—educating students," said L.A. Unified Supt. Austin Beutner. According to Beutner, the use of Juul devices has even "led to violence on our campuses. We have had to divert dollars away from classroom instruction and instead spend it on counseling and programs to help inform students of the dangers of vaping."
The L.A. lawsuit notes that, up until recently, e-cigarette ads, sales and marketing tactics were largely unregulated—traditional cigarettes, for instance, can't contain the kinds of fruity flavors Juul became known for.
"Big Tobacco is now prohibited from employing these tactics and strategies to market traditional cigarettes," the lawsuit says. "Nothing prevented Juul from doing so."
L.A. Unified also claims that Juul hired social media influencers to attract kids to its products.
"Juul now insists it never marketed to young people," the suit states. "This assertion is patently false."
Sources
L.A. Unified files lawsuit against vaping company Juul
San Diego superintendent wants to join L.A. Unified's vaping lawsuit