The old saying "all is fair in love and war" has taken on new meaning in modern times, when it seems that "all is fair in business," too. Multi-billion-dollar industries struggle to prosper while also maintaining at least the main ethical principles which usually bring good fame and customers. Thus, the more and more overheard question: where's the line that separates "ethical basis" from "all is fair?" The Casper mattress company presents an interesting example.
Here's one story that has drawn my attention recently – and it happened less than two years ago: the "bed-in-a-box" company Casper sued three in-vogue mattress review sites in 2016. The firm claimed that all three encouraged their readers to take their business to Casper competitors, but didn't reveal the fact that those competing mattress brands were paying them sales commissions.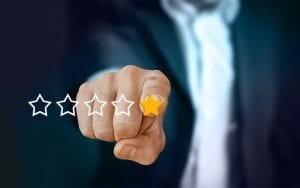 Hence, Casper felt justified to accuse the online businesses of false advertising and deceiving practices. The brand representatives argued that the review websites had promoted their reviews as impartial, but didn't tell the truth about the close business relationship they had with the mattress brands they were recommending.
The lawsuit ended with all three review companies settling with Casper. Nothing out of the ordinary so far, I have to say; it is not at all uncommon for disputing parties to come to terms. The unusual part happened after that: the company offered a financial loan to a startup consultancy named JAKK Media to buy one of the formerly-sued websites (Sleepopolis) from its previous owners.
The maneuver raised a lot of questions and generated numerous discussions, most of them about the ethics of such tactics. Some voices were suggesting that Casper faced the risk of engaging in business practices similar to the ones they had just sued over and publicly denounced. But, a spokesperson for the company stated that Sleepopolis was run independently of Casper, both as a business and an editorial entity. JAKK Media also operates other reviews sites; many of the Sleepopolis pages now show disclosures.
Still, for most analysts the central question remained: is such a move to be considered ethical in business? Why would Casper, the biggest "bed-in-a-box" start-up of the industry, risk the perception of incorrectness? Did they honestly just want to support fairness toward the readers and by this action give an example to other businesses of the same kind? Or could the reason be the fact that, in these modern times, reviews sites have gained an impressive power and they can shift buyers toward brands and trends?
The world of online mattress sales is thriving, and customers rely almost entirely on reviews written by others when they make an acquisition. Since they don't have the time and energy to go to showrooms and try out mattresses, they want to know all the details about one product or another: firmness level, construction materials, fabrics and technology, return policy, warranty, and trial period. Any reviews like this are most valuable for those interested in making a purchase, as well as for brands and manufacturers.
Thus, online reviews are a compelling tool in this booming business. If we consider the stake of the game, it's no wonder that all companies (especially the new kids on the block) wish to benefit from a profitable long-term relationship with online influencers, such as review websites. If they manage to present a positive brand image and avoid negative publicity, they will benefit from customer loyalty and an increasing number of clients as word gets around.
Join the Discussion