Cassone Leasing, Inc. is forking over $85,000 to settle a pregnancy discrimination lawsuit.
---
Cassone Leasing, Inc. recently agreed to settle a pregnancy discrimination lawsuit for $85,000. The company is based in Ronkonkoma, Long Island, and specializes in leasing and selling office trailers and storage containers. In addition to the financial settlement, the company must also provide additional relief. The suit was filed by the U.S. Equal Employment Opportunity Commission (EEOC) on behalf of a female employee who was dismissed when the company found out she was pregnant.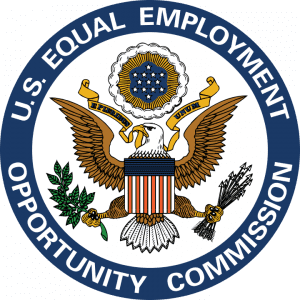 According to the lawsuit, the plaintiff was hired by Cassone Leasing, Inc. in April 2018. At the time, the employee was 12 weeks pregnant. For personal reasons, she wanted to wait to tell her employer until later in the pregnancy. In May 2018, she had her 30-day review and scored an 89/100 for her performance. She was just "one point shy of 'Excellent.'" Despite her good review, she was terminated on May 14, 2018, "one week after a pregnancy-related absence and less than one week after she disclosed her pregnancy to human resources." Only a day after she was fired, the company hired a non-pregnant employee to take her place. 
In the suit, the EEOC noted that such conduct violates Title VII of the Civil Rights Act of 1964 and the Pregnancy Discrimination Act. Both forbid pregnancy discrimination. After attempting to settle the lawsuit via its conciliation process, the EEOC filed the lawsuit in U.S. District Court for the Eastern District of New York. 
In addition to the financial settlement, the company must "provide anti-discrimination and harassment training; revise its equal employment opportunity policies to include a more robust complaint and investigation procedure, as well as a new provision on pregnancy-related accommodations; and report complaints of sex discrimin­ation, including pregnancy and harassment, to the EEOC." The EEOC will also monitor Cassone Leasing, Inc. for two years to ensure compliance.
When commenting on the matter, Jeffrey Burstein, regional attorney for the EEOC's New York District, said:
"Pregnant employees must be afforded equal treatment in the workplace…The EEOC is committed to vigorously enforcing pregnancy discrimination laws and eradicating discriminatory treatment of pregnant employees."
Judy Keenan, director of the EEOC's New York District, also chimed in and said:
"As pregnancy discrimination in the workplace persists, the EEOC remains steadfast in protecting pregnant employees from workplace discrimination and ensuring that robust policies are in place to secure the rights of all employees."
The EEOC's New York District Office is in charge of addressing and managing discrimination charges and cases throughout Connecticut, Maine, Massachusetts, New Hampshire, New York, northern New Jersey, Rhode Island, and Vermont.
Sources:
Cassone Leasing to Pay $85,000 to Settle EEOC Pregnancy Discrimination Case
Employer pays $85K after allegedly firing worker 1 week after pregnancy announcement