United Way of Tarrant County recently agreed to settle a retaliation and discrimination lawsuit for $431,000. The suit itself was filed by a former employee, Coneisha Sherrod after she was fired in 2017.
---
United Way of Tarrant County recently agreed to settle a discrimination and retaliation lawsuit filed by an African-American woman for $431,000. The suit was originally filed by Coneisha Sherrod who used to work as a vice president of human resources for United Way of Tarrant County. However, she was fired from her job on March 3, 2017, and filed a lawsuit against the organization soon after. According to her allegations, Sherrod was "fired because of her willingness to testify about business mistakes and discriminatory practices pervasive within United Way management."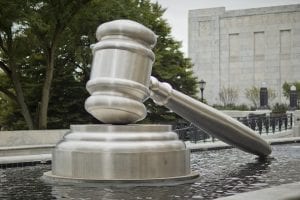 A Tarrant County jury sided with Sherrod and found that the agency did indeed retaliate against her. During the litigation process, she ended up dropping the discrimination charges.
Prior to being fired, Sherrod had worked for the charitable organization since October 2013. What happened, though? Why exactly was Sherrod fired? Well, according to the suit, Sherrod believes she was terminated "because she stood up for another black woman who filed, and later settled, an earlier lawsuit against United Way."
Back in December 2016, Marilyn Jones filed a similar discrimination and retaliation suit against the organization that Sherrod did. In Jones' complaint, she claimed she was "paid less than other United Way Tarrant County executives with similar job titles and was denied a chance to compete for the chief executive officer position when it became available." Like Sherrod, Jones filed a complaint with the U.S. Equal Employment Opportunity Commission. Eventually, Jones' suit was dismissed after she and United Way entered into a settlement agreement.
In response to the lawsuit settlement, officials with United Way of Tarrant County said "the organization was disappointed in the jury's decision and said it "plans to appeal the verdict." It added:
"While we are pleased charges of race discrimination against our organization have been dropped, we also maintain Ms. Sherrod was terminated for just cause and look forward to prevailing in appeal. In the meantime, we will move forward with fulfilling our mission to provide leadership and harness resources to solve Tarrant County's toughest social challenges."
However, Sherrod's attorney, Brian Sanford doesn't believe the organization would be able to put together a strong enough appeals case to overturn the verdict. He said,
"We survived two motions to dismiss on the discrimination claim. The damages would have been the same. The discrimination claim underlies the retaliation claim and dropping the discrimination claim made the jury instructions simpler. It was strategic on our part. There would still only be one answer. We had enough evidence to show discrimination. We had indirect evidence of discrimination, but had direct evidence of retaliation."
Sources:
United Way discriminated, retaliated against her, she said. Here's what the jury said
Discrimination lawsuit filed against United Way of Tarrant County