As antibiotic overuse is on the rise, so are deadly superbugs.
---
United States health officials recently announced that almost twice as many people are dying from antibiotic-resistant infections, or "superbugs," than previously believed.  The Centers for Disease Control and Prevention (CDC) said it had determined that "2.8 million antibiotic resistant infections occur each year, killing 35,000 people."  A previous study, done in 2013, estimated that "2 million Americans were infected by superbugs each year, leading to at least 23,000 deaths."  That report encouraged the nation to invest in efforts to prevent antibiotic resistance.
The reports Executive Summary states in part: "New CDC data show that while the burden of antibiotic-resistance threats in the United States was greater than initially understood, deaths are decreasing since the 2013 report.  This suggests that U.S. efforts—preventing infections, stopping spread of bacteria and fungi, and improving use of antibiotics in humans, animals, and the environment – are working, especially in hospitals.  Vaccination, where possible, has also shown to be an effective tool of preventing infections, including those that can be resistant, in the community…Yet the number of people facing antibiotic resistance in the United States is still too high.  More than 2.8 million antibiotic-resistant infections occur in the United States each year, and more than 35,000 people die as a result.  In addition, nearly 223,900 people in the United States required hospital care for C. difficile and at least 12,800 people died in 2017."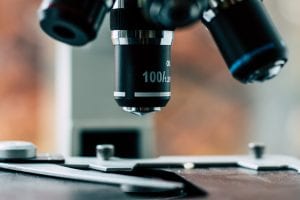 "Today's report demonstrates notable progress, yet the threat is still real," said Dr. Robert Redfield, the agency's director.
Global health officials have repeatedly warned about the rise of superbugs, increasing the number of infectious diseases that are uncontrolled and can spread quickly.  Drug resistance is driven by the misuse and overuse of antibiotics.  Taking too many antibiotics is never a good thing.  They may fight off bacterial infections, but in doing so, they also eliminate good bacteria in the gut.  Overdoing it can also make one's systems immune, which means, it will be until to fend off future ailments.
The CDC said this year's results were so much higher because it now has access to "new and better data sources," and believes that "prevention efforts had decreased deaths from the hard-to-kill germs by 18%."
A spokesperson from the Natural Resources Defense Council (NRDC) actually believes the CDC's new estimate it far too reserving, stating that another study published recently b Washington University put the superbug death rate at more than 160,000.
"There is no doubt that drug-resistant infections are on the rise.  While CDC's estimates have improved, they remain conservative," said Avinash Kar, a senior NRDC attorney.  "Solving antibiotic resistance will require ending the rampant overuse of these drugs in livestock. Until then, these lifesaving drugs will increasingly fail when sick people need them—and, as CDC recognized, 'everyone is at risk."
The NRDC said "nearly two-thirds of antibiotics important for human medicine are sold for use in livestock, distributed en masse in feed or water, often to animals that are not sick."
The CDC listed the superbugs that are the greatest and most immediate threat.  These include: drug-resistant Candida auris and carbapenem-resistant Acinetobacter.  Those identified in the 2013 report include carbapenem-resistant Enterobacteriaceae or CRE, Neisseria gonorrhoeae, and Clostridioides difficile.
Sources:
Antibiotic-resistant infections killing twice as many Americans as once thought