Some critics say the issue is clear-cut and that the panel's ruling may something about the Supreme Court's politics.
---
The Supreme Court is preparing to hear a lawsuit lodged against the Trump administration and its initiative to add a question about citizenship to the 2020 census.
Reuters reports that the hard-fought litigation was first filed by Make the Road New York, an immigrant advocacy group based in Queens. It's long condemned the administration's plan as a "racist attempt to intimidate, undercount immigrants."
But Make the Road may have a difficult fight on its hands. Since taking office in 2016, President Trump has appointed two Supreme Court justices. Today, the nine-judge panel veers conservative with a 5-4 majority.
According to Reuters, the court will consider whether Commerce Secretary Wilbur Ross—whose agency administers the Census Bureau—violated a federal law called the Administrative Procedure Act as well as the U.S. Constitution's command to count the nation's population once per decade.
Ross himself has reportedly pushed for a citizenship question, even though Census Bureau officials have advised against it—they say inquiries about residency or legal status, if added to the short-form questionnaire, could cause a 5 percent drop in responses.
Critics of the administration say that asking about citizenship will deter immigrants—documented or not—from responding, thus jeopardizing the survey's accuracy.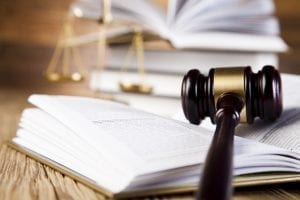 A New York Times opinion piece, published Monday, recounts how citizenship questions haven't been included on any census since 1960. The reasoning for changing tactics is akin to Make the Road's argument today: that hanging the threat of retaliation against respondents, however subtle, diminishes the Census Bureau's ability to do its job and fulfill a constitutional mandate.
While there's no law against adjusting the Census to meet new needs in modern times, a piece of legislation pushed and passed in 1976 advises against making any unnecessary changes.
Lower court rulings have thus far backed Make the Road and its allies. Reuters notes that, on January 15th, U.S. District Judge Jesse Furman ruled against Washington and blocked the inclusion of the citizenship question on the upcoming census.
While the administration's lodged successive appeals, its plan has been stymied at every turn.
The case, says Reuters, will come before the court as a pair of lawsuits—one filed by Make the Road, another launched by a coalition of cities and states.
"We have seen a lot of anti-immigrant rhetoric and a lot of attacks on our communities, and this is just another one on a long list," said Make the Road deputy director Theo Oshiro.
The Times claims the matter is fairly clear-cut, in that Secretary Ross made an arbitrary, possibly political decision in obeying President Trump and adding a citizenship question. After all, Ross seems to have contradicted longstanding precedent.
While anti-immigration rhetoric has been a recent trend on the political right, Supreme Court conservatives—including Trump appointees Neil Gorsuch and Brett Kavanaugh—should be inclined to admonish bureaucracy for adding unneeded, potentially complicating regulations, rules or mandates.
One way or another, the final say will be the Supreme Court's—and how the panel rules may say something about the politics it's not supposed to have.
Sources
SCOTUS And The Census: Taking Up The Citizenship Question
Supreme Court girds for fight over Trump census citizenship question