A lawsuit against Golden Valley Lending was just dropped by the Consumer Financial Protection Bureau (CFPB), despite allegations that the lender "charged people up to 950 percent interest rates." To many, the watchdog group's latest move is yet another example of how it's moving "away from aggressive enforcement under interim director Mick Mulvaney," and many career staff members are none too pleased about that.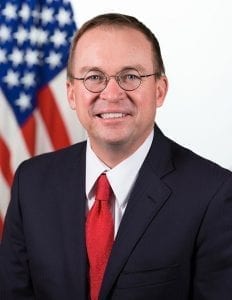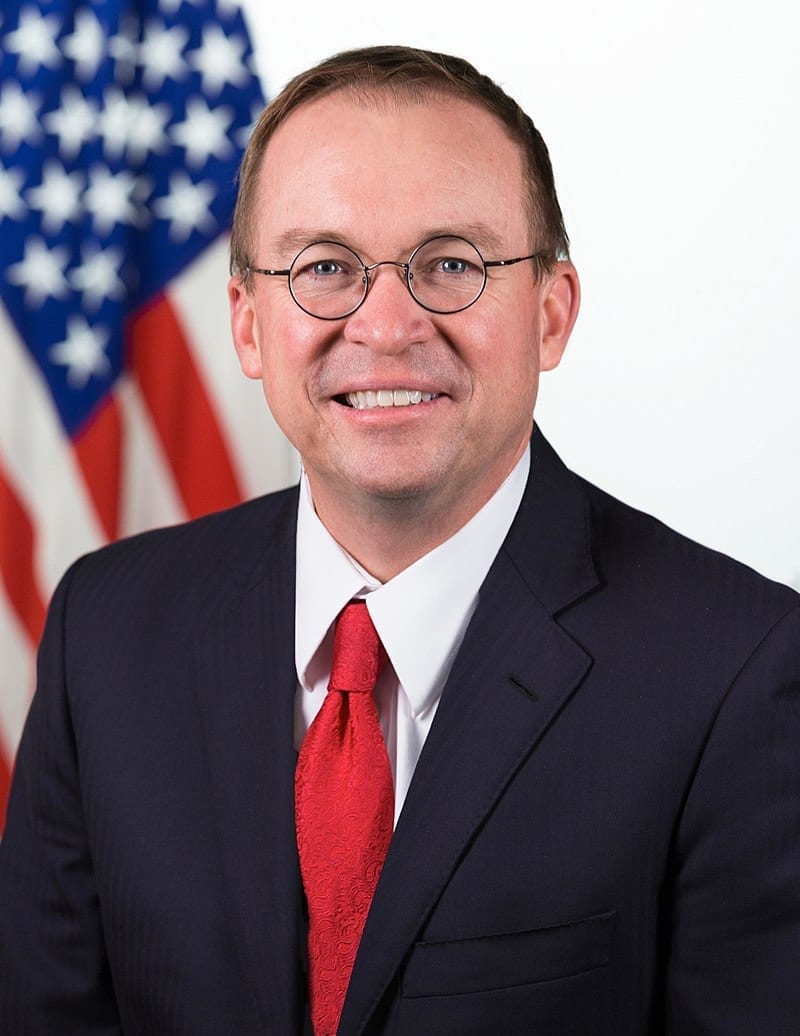 For those who don't know, Mulvaney, "who also heads the administration's Office of Management and Budget, was appointed by President Donald Trump to lead the CFPB after Democrat Richard Cordray resigned." Long known as a critic of the CFPB, Mulvaney made the decision to drop the lawsuit against Golden Valley Lending "even though career officials wanted to move ahead with it." But why was the lawsuit brought against Sun Valley Lending in the first place?
It all stems from Michigan resident, Julie Bonenfant. According to her, she "took out a $900 loan from Golden Valley," and later discovered that "in less than 12 months, her scheduled payments will total $3,735" due to the excessive interest rate. Understandably, she's not a fan of the latest move to drop the lawsuit against the lender. In fact, in a recent radio interview, she mentioned how, even though she voted for Trump during the election, she "felt betrayed  by him because Mulvaney dropped the lawsuit."
This isn't the first time Mulvaney has dropped a case against a lender, though. It turns out a while back the CFPB "delayed a payday lending rule from taking effect and scrapped an investigation into a payday lender who gave to Mulvaney's congressional campaign." In regard to the latest dismissed lawsuit against Golden Valley Lending, Mulvaney said his agency will "unveil a new strategic plan and fulfill its statutory responsibilities but go no further."
Why is the CFPB suddenly taking such a lax approach to serious matters like the one between Bonenfant and Golden Valley Lending, though? After all, it's one thing to be critical of an agency, as Mulvaney is of the CFPB, but it almost seems as if he'd be happy if the CFPB didn't exist at all. Well, truth be told the watchdog group is expected to undergo an extensive transformation under the Trump administration. Since taking office, President Trump and Republicans like Mulvaney have argued "that the CFPB is too powerful." They've busied themselves with touting "relaxed regulations on businesses under the guise of boosting economic growth and job creation."
It will be interesting to see what the new CFPB will look like by the time Trump is up for re-election, and what kind of impact Mulvaney's agency will have on the future of businesses down the road.
Sources:
Trump administration's consumer protection bureau drops lawsuit into lender alleged to charge 950% interest
Consumer protection agency drops lawsuit against lender that charged 950 percent interest rates
Join the Discussion