The elected official in charge of the Charleston County Register of Deeds office was recently named in a whistleblower lawsuit.
---
A whistleblower lawsuit was recently filed against the Charleston County Register of Deeds office and Michael Miller, the elected official in charge of the office. The suit was filed by a former senior employee and is the second one filed against Miller since November.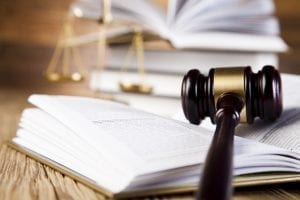 Over the last two years, several real estate professions have "complained about long delays at the Register of Deeds, and in early December, Miller announced public office hours would be restricted until further notice in the latest of many attempts to get caught up." One of the employees working at the time to help the office get caught up was Minyon Gadsden. For 17 years she worked in the office. She filed a lawsuit on December 24, 2021, after noticing just how much the office changed after Miller's election in 2018. 
According to her suit, "Miller refused to assist with any of the responsibilities of the office, sometimes worked instead at the West Ashley barbershop he owns, shirked support requests from overworked employees, and used county employees to prepare training materials for barbers."
When asked about the issues in the office and the backlog of work, Miller has repeatedly blamed "a hurricane, COVID-19, staffing and funding, and a lack of electronic filing systems for the delays in recording deeds and other legal documents."
Unfortunately for Gadsden, she was terminated for reporting Miller's lack of work to management. Her termination prompted the whistleblower suit and, according to Gadsden, "violated the South Carolina Whistleblower Protection Act." Just what did she report, though? The suit states:
"Plaintiff (Gadsden) reported to Defendant (Miller) that his chronic and willful failure and/or neglect to timely record real estate documents under the date and in the order of time at which they are delivered to the Charleston ROD needed to be corrected immediately, and provided suggestions on how to overcome the backlog of documents,"
In October, the suit alleges "Miller announced a new policy prohibiting paid sick leave during the months of November 2021 and December 2021, unless Charleston ROD employees provided a doctor's note setting forth the date of the appointment, reason seen, and any medication prescribed." Gadsden pushed back against the new policy and allegedly told Miller the "policy would violate federal law and compromise the confidentiality of medical information, but he responded that he could 'do anything (he) wanted as an elected official.'"
It's important to note that, prior to her termination, Miller gave Gadsden "her the highest possible scores on her 2019/2020 annual evaluation and two raises during his time running the office." When he terminated her on November 29, 2021, he said, "I do not have a reason. Your service is just no longer needed."
As a result of her alleged wrongful termination, Gadsden is seeking damages and compensation for lost wages, as well as reinstatement to her position.
Sources:
New lawsuit claims Charleston County Register of Deeds fired whistleblower
Lawsuit accuses Charleston County Register of Deeds of 'willful failure,' 'neglect'