Chase sent an email to its credit card holders concerning arbitration and prohibiting class actions, unless they opt out.
---
The well-known financial institution, JPMorgan Chase, recently sent an email to its credit card holders with the subject line "Important information regarding changes to your Chase account."   The communication seeks to make it nearly impossible for card holders to file a lawsuit against the bank if it violates the law.  Though the email gives those customers the ability to opt out of arbitration, it is very difficult to decipher that this is an option and how to do so amid all of the terms embedded in the message.
In the 1980s, the Supreme Court began to rewrite the Federal Arbitration Act of 1925, intended to allow "merchants with relatively equal bargaining power to resolve disputes through private arbitrators."  The Act exempts "workers engaged in foreign or interstate commerce."  In cases brought before it over the years, the Supreme Court upheld that most employees engaged in foreign or interstate commerce may be forced into arbitration agreements and said that companies may force their customers to sign away their class action rights as a condition of doing business.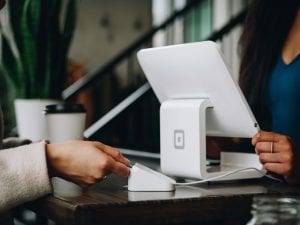 Class actions are a way for multiple plaintiffs who all share a similar grievance against the same defendant to band together in a single lawsuit.  The Chase email contains both a forced arbitration provision and a ban on class action lawsuits.  It "provides that all disputes between you and Chase must be resolved by BINDING ARBITRATION," and states that the parties to the forced arbitration agreement "GIVE UP YOUR RIGHT TO GO TO COURT (except for matters that may be taken to a small claims court)." The email further states class actions "are not available under this agreement to arbitrate."  And, it says, "With arbitration, you cannot go to court, have a jury trial or initiate or participate in a class action for your dispute(s) with us.  In arbitration, disputes are resolved by an arbitrator, not a judge or jury, and procedures are simpler and more limited than rules applicable in court."
The Chase communication provides customers with an opportunity to opt out of the forced arbitration provision and class action ban, but only if they comply with very specific, potentially confusing, instructions.  It reads:
"Can I (the customer) reject this agreement to arbitrate?
Yes.  You have the right to reject this agreement to arbitrate if you notify us no later than 8/9/2019.  You must do so in writing by stating that you reject this agreement to arbitrate and include your name, account number, address and personal signature.  Your notice must be mailed to us at P.O. Box 15298, Wilmington, DE 19850-5298.  Rejection notices sent to any other address, or sent by electronic mail or communicated orally, will not be accepted or effective."
Professor Charlotte Garden explains that the opt-out clause is rarely noticed by recipients and exercised by customers, anyway.  He says, "the delivery service Grubhub imposed a forced arbitration agreement on its drivers.  Yet only two delivery drivers of thousands had opted out of the [forced arbitration provision] during the months after Grubhub added its opt out clause."  Just the same, "only 270 drivers out of more than 160,000" opted out of Uber's forced arbitration agreement, Garden said.
Because of the relatively low likelihood that a customer will select to opt-out and follow through with the specific instructions to do so, it pays for a company to include such clauses in arbitration communications such as the one Chase recently sent.  This protects businesses from the scrutiny of the court at little to no cost.
Sources:
Chase is removing the right of cardholders to sue — unless you opt out
Chase just tried to screw its credit card holders. Here's how you can fight back.