Hawaii, California, and Maine file lawsuits against Purdue Pharma and the Sacklers.
---
Purdue Pharma continues to be hit hard with opioid lawsuits as California, Hawaii, Maine and the District of Columbia have now all joined in and filed against the maker of OxyContin and the company's former president, Richard Sackler.  The lawsuits brought by these states are the latest in the saga with approximately twelve states in total specifically targeting the Sacklers.
"Purdue and the Sacklers traded the health and well-being of Californians for profit and created an unprecedented national public health crisis in the process," California Attorney General Xavier Becerra said. "We will hold them accountable."  He added, that "the company falsely introduced OxyContin in the 1990s as a safe and effective treatment for chronic pain."
California's lawsuit also claims that Purdue and Richard Sackler knew years ago (back in 1997, in fact) that OxyContin was being abused, and still representatives marketed it as nonaddictive with a low potential for abuse.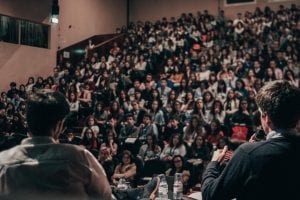 Purdue Pharma and former directors of the company denied wrongdoing and said they plan to "vigorously defend against the misleading attacks."  A company statement also noted that "OxyContin represents less than 2% of total opioid prescriptions and is still approved by the U.S. Food and Drug Administration for its intended use as a painkiller as prescribed by doctors and dispensed by pharmacists."
"Such allegations demand clear evidence linking the conduct alleged to the harm described," Purdue spokesperson Robert Josephson said. "But we believe the state fails to show such causation and offers little evidence to support its sweeping legal claims."
Purdue stopped marketing OxyContin to physicians in 2018 as more and more states began to file, and it settled a lawsuit by the state of Oklahoma in March 2019 for $270 million.  Yet, the recent lawsuits claim, "Purdue Pharma pushed doctors to prescribe opioids for longer periods of time at higher doses" and efforts to stop marketing to the medical community have been instituted far too late.
Maine Attorney General Aaron M. Frey said, "Our complaint alleges that their unrelenting sales visits to doctors and deceptive practices led to a marked increase in opioid prescriptions, and a corresponding increase in the number of Mainers suffering from opioid use disorder."
Maine's lawsuit names several members of the family behind Purdue, including Richard Sackler, Jonathan Sackler, Mortimer D.A. Sackler and Kathe Sackler, and Hawaii Attorney General Clare Connors said she has "filed lawsuits alleging violations of Hawaii's Unfair and Deceptive Acts and Practices Law."
Jordan Basileu, who became addicted to opioids after a car crash, joined Becerra in announcing California's lawsuit. He said, "People think, 'it's from a doctor. How bad can it be?'"  Yet, he overdosed four times before getting sober three years ago, adding, "I'm still cleaning up the mess that opioids got me in to."
According to the Centers for Disease Control and Prevention (CDC), "opioids are the main driver of drug overdose deaths."  The agency suggests that "opioids were involved in 47,600 overdose deaths in the U.S. in 2017 [and that same year] prescription opioids were involved in 1,172 overdose deaths in California; 100 overdose deaths in Maine; and 58 in the District of Columbia."  Maine's overdose deaths in 2017 totaled 417.
Sources:
Purdue Pharma: Oxycontin maker faces lawsuits from nearly every US state