Tramadol is a cheap, easy to get opioid and is a problem in rural areas.
---
According to the Drug Enforcement Agency's database titled the Automation of Reports and Consolidated Orders System, or ARCOS, Alaska has been hit especially hard in recent years by the opioid epidemic.  Data revealed that over a six-year period from 2006 to 2012, nearly six million prescription pain pills were supplied to the city of Juneau, which experts say equates to just under thirty pills per person per year.  In the entire state, that number of was over 138 million.
ARCOS data includes information regarding how many pills were prescribed along with the type of drug and dosage.  However, it leaves out manufacturer and prescriber data and the purchaser's information.  It also doesn't list why the pills were prescribed.
In Juneau, the largest distributor of pills was Fred Meyer, a Kroger company.  Its retail locations distributed a total of nearly 2,000,000 pills over a six-year span.  Second was Safeway with 1,549,990, and third was Ron's Apothecary Shoppe with 832,870 pills.  McKesson Corporation and Cardinal Health were found to be the two largest pharmaceutical companies to sell to the pharmacies.  The largest manufacturer was SpecGx, a subsidiary of Mallinckrodt Pharmaceuticals.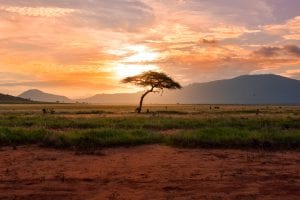 In February 2017, former Republican Governor Bill Walker issued a "disaster declaration" in response to the crisis and the state responded by instituting a number of new programs and treatment options.  In 2016, the Juneau Opioid Workgroup was developed, which included a coalition of local health care services and agencies that came together as a result of grant money from the National Council on Alcoholism and Drug Dependence.
Over the summer, an operation in Anchorage between the DEA and partner agencies lead to 204 packages containing almost 48,545 illicit or unlawfully diverted pills being seized, the majority of which was tramadol.
Tramadol is a Schedule IV drug and comes with a high risk for addiction and dependence.  It has been known to cause respiratory problems when taken in high doses or when combined with other substances, especially when taken with alcohol.  Tramadol has been linked to a number of opioid-related deaths.  It produces largely the same effects as oxycodone, the drug which Purdue Pharma and the Sackler Family are well-known for producing under the brand name OxyContin.  Users experience a sedative response that reduces pain symptoms.
Tramadol has been a major problem in desolate and rural areas, and it's no wonder it has become popular throughout Alaska.  It has also been shipped in large quantities to poverty-stricken areas in which it is difficult for residents to receive proper medical care, and because the drug is cheap.  Use of the drug has also increased significantly in Africa.  Refugees in Nigeria have reported taking tramadol to manage post-traumatic stress disorder, and it has even made its way into Gabon's schools, causing children to have seizures.  In Ghana, the 'tramadol dance' has become popular and is trending.
"Our intelligence has always told us that tramadol is a large problem for the entire state of Alaska.  It's an underlying drug that's being shipped in at will, especially via mail," DEA Special Agent in Charge Keith Weis said.
Sources:
DEA uncovers a flood of painkillers reaching rural Alaska by mail
Opioid crisis still cuts deep in Alaska