A new DOJ report indicates the DEA coudl have done more to stop opioid crisis.
---
The U.S. Department of Justice (DOJ) found that the Drug Enforcement Administration (DEA) appeared to have authorized substantial increases in the production of opioid painkillers despite an increasing number of related overdose fatalities, according to a newly issued report.
"We found that the rate of opioid overdose deaths in the United States grew, on average, by 8 percent per year from 1999 through 2013 and by 71 percent per year from 2013 through 2017," a review by the DOJ inspector general, Michael E. Horowitz, said. "Yet, from 2003 through 2013 the DEA was authorizing manufacturers to produce substantially larger amounts of opioids."
Horowitz added that the "DEA was slow to respond to the opioid crisis" even though it "is responsible for regulating opioid production quotas and investigating its illegal diversion…We found that DEA was slow to respond to this growing public health crisis and that its regulatory and enforcement efforts could have been more effective."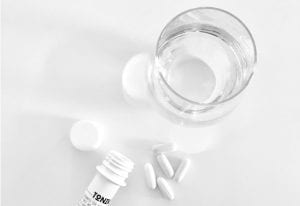 "For example," he said, "the agency increased production quotas for oxycodone production by about 400 percent from 2002 to 2013, despite evidence that opioids were being overprescribed and misused."
A big part of the problem, according to the agency, is that the DEA did not capture timely data on opioid use numbers or on other drug trends, and while it took steps to curtail the epidemic, because the data was outdated, these steps simply weren't enough.
"Monthly isn't appropriate and quarterly is ridiculous, that [data] should be uploaded daily," Holly Strom, former president of the California State Board of Pharmacy, said. "If the enforcement entities have their algorithms set up properly, they would see these spikes in orders immediately and they'd be able to respond to them appropriately."
A spokesperson for the DEA said it "appreciates the O.I.G.'s assessment of the programs involved in the report and the opportunity to discuss improvements made to increase the regulatory and enforcement efforts to control the diversion of opioids."  She added, "The DEA uses a wide variety of tools – administrative, civil and criminal – to fight the diversion of controlled substances.  While only a minute fraction of the more than 1.8 million manufacturers, distributors, pharmacies and prescribers registered with D.E.A. are involved in unlawful activity, DEA continuously works to identify and root out the bad actors."
Andrew Kolodny, a director of opioid policy research at the Heller School for Social Policy and Management at Brandeis University clarified, "When you read the report, what you really don't get out of it is that in almost every way in which the DEA failed – except for the fact that they could have managed their data better – you have pharmaceutical industry and distributor industry influence."
However, Nick Schwellenbach, director of investigations at the nonprofit Project on Government Oversight, sees things very differently, saying, "This report makes clear that, had the DEA's oversight of these deadly drugs been more robust, thousands of our family members, friends, and neighbors might be alive today."
The plaintiffs involved in the ongoing opioid litigation have mostly placed blame on regulatory agencies for not being more proactive in addressing the crisis and the DOJ's report seems to support their claim that oversight was lacking.
Sources:
D.E.A. Let Opioid Production Surge as Crisis Grew, Justice Dept. Says
The DEA's licensing process for narcotics failed as the US opioid crisis worsened