Chicago Cut Steakhouse recently agreed to settle a lawsuit filed by a number of investors for more than $5 million.
---
Chicago Cut Steakhouse, a high-end eatery known for serving and hosting elite members of society, recently agreed to settle a lawsuit for more than $5 million. According to the settlement proposal, the suit was filed by a group of well-connected investors back in 2018 in Cook County. In the suit, the investors alleged that David Flom and Matthew Moore, the co-owners of Chicago Cut, were "withholding financial documents in blatant violation of their statutory and fiduciary duties."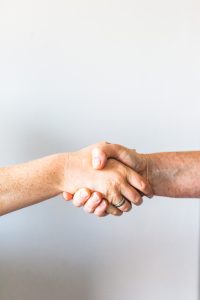 The investors argued "they had a right to inspect the restaurant's books" and said they "became worried about the health of the business and the defendants' good faith in managing in when they were not provided with the financial information they requested."
Flom and Moore pushed back against the allegations and sent a letter to more than 40 investors of the restaurant. According to Moore and Flom, the suit "made baseless allegations beginning with challenging our integrity and transparency." Despite the letter, all the investors received a notice that a "proposed settlement had been reached after the matter went to arbitration."
When commenting on the settlement, Moore, Flom, and their attorneys said they "believe that the settlement is in the best interest for everyone involved because it avoids continuing additional litigation expenses, inconvenience, and distraction attributable to this burdensome litigation." Despite the settlement, however, Moore and Flom have not admitted wrongdoing.
As part of the settlement, Flom and Moore will have to pay $2.5 million in cash, while Chicago Cut "would have to pay a total of $3 million to the rest of the investors by January 30, 2023." Additionally, the steakhouse must also pay $2 million "in legal fees from investors, who claim they racked up about $4 million in fees," according to the settlement agreement.
Chicago Cut is one of the most profitable restaurants in Chicago. In 2018 it made about $17.4 million in sales and in 2019 it made $17.8 million. The eatery's menu is a pricey one as well, with a porterhouse steak clocking in at around $80. Additionally, a number of big names and celebrities have dined at the restaurant over the years, including Colin Farrell, President Obama, Oprah Winfrey, and the Chicago case of Hamilton.
The suit was filed by Michael Forde, one of the investors and an attorney who "represented Rahm Emanuel in his residency challenge during the 2011 mayoral race." Later, Forde was appointed by Emanuel to the Illinois International Port District. Then, in 2019, Gov. JB Pritzker appointed him to the board of the Illinois Sports Facilities Authority. Other investors who sued the eatery include Marc DeFife and John Koutoupis, an investment banker.
Sources:
Chicago Cut Steakhouse, High-End Restaurant For Rich And Famous, To Pay More Than $5 Million To Investors Under Settlement Proposal