While the issues facing parents during a divorce and unmarried parents are generally the same, there are some key areas where they diverge.
---
When you have a child with someone you're not married to, you may have to go through some extra steps and jump some unexpected hurdles to assert your rights. While the issues facing parents during a Sugar Land divorce and unmarried parents are generally the same, there are some key areas where they diverge. The team at Wong Fleming can help you understand the child custody laws affecting you as an unmarried parent.
Births to unmarried parents vary across the United States, but in general, they are on the rise. In Texas, roughly 41% of all babies are born to unmarried mothers. States with higher rates of births to unmarried mothers include Nevada, New Mexico, Louisiana, and Mississippi.
Finding the right law firm to help you protect your parental rights is key. At Wong Fleming, our team is here to support you through the emotional challenges and demands of figuring out child custody and visitation. Call our Sugar Land office at 281-340-2074 to set up a consultation with our family law attorneys.
Establishing Paternity
This is one of the areas where you'll see significant differences between married and unmarried parents. When a child is born to an unmarried mother, she has full rights to that child. She is the child's only legal and custodial parent until declared otherwise. Even if the father is listed on the birth certificate, he will need to take extra steps to have the same rights to the child as the mother.
There are multiple ways to do this. Most unmarried couples will simply sign an Acknowledgement of Paternity form. This form is legally binding and officially gives the father legal rights. This isn't always a viable option. Perhaps the parents are not in a romantic relationship and are unwilling to cooperate, or perhaps there are disputes about the child's paternity. In those situations, the court can order a DNA test. DNA samples from the mother, father, and child are compared. The court will then officially name the father of the child.
Different Custody Arrangements
As you explore your custody options, it's important to note that Texas uses different language on this topic than other states do. The most important term is conservatorship, which Texas uses in lieu of "custody." The custodial parent of a child is their conservator.
When both parents share rights to the child, they have a joint managing conservatorship agreement. Both parents can make decisions about a child's schooling, religion, healthcare, and other areas of need. They also have the same responsibility to care for the child. If only one parent has custody, there is a sole managing conservatorship in place.
Creating a Custody and Visitation Schedule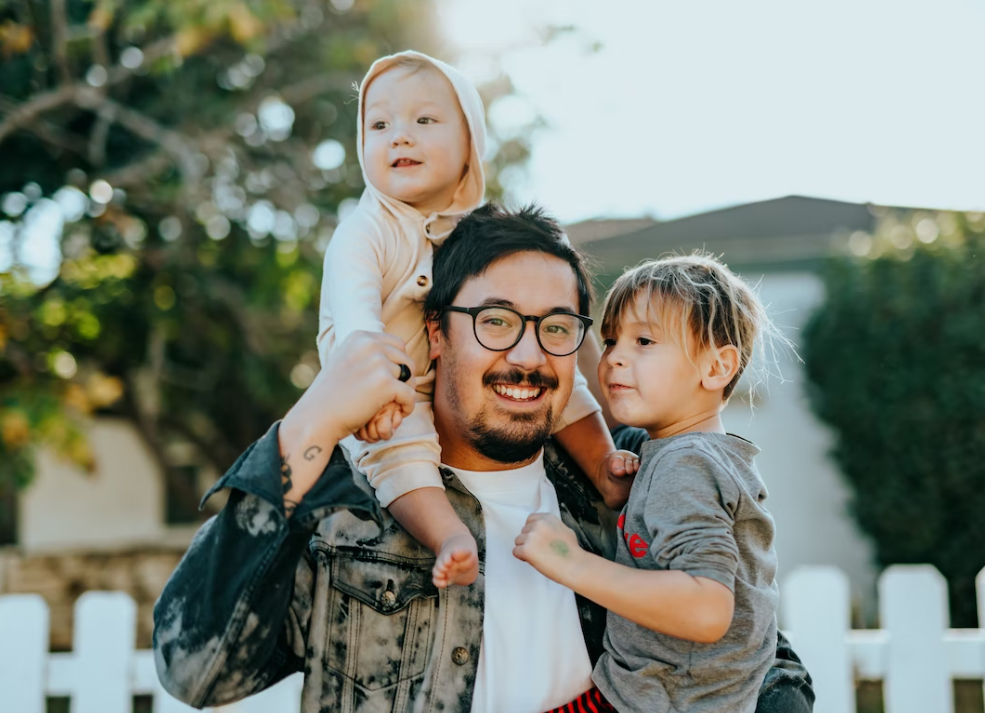 In many scenarios, the court will grant parents a joint managing conservatorship. This is often ideal if both parents are capable and committed to caring for their child. Even if one parent has sole conservatorship, though, the other parent does still have visitation rights. Again, in this scenario, Texas uses a different term—they use "access" instead of visitation. In some situations, the parents agree on a schedule that meets both of their needs. This is often the preferable outcome, as it allows the parents to maintain control over the final schedule and decision. If they are unable to agree, the court will make the final decision. They may limit where you spend time with a child, what you do when you have parenting time, and who is around during your parenting time.
Note that these guidelines are in place for standard parenting situations. If a parent is violent, struggles with substance abuse, or is neglectful to the child, the court takes a much stricter approach to access.
Modifications of Child Custody Agreements
Child custody agreements are not set in stone, nor should they be. A child's needs evolve as they grow, and the parenting schedule in place should meet those needs. For example, consider a breastfeeding infant. The court is unlikely to force the mother to give the baby for overnight visits, as it may affect the baby's nutrition and the mother's ability to nurse. But once the child is old enough to subside on solid food, the father may petition the court for additional time.
Get Help With Your Sugar Land Child Custody Case—Choose A Family Law Lawyers at Wong Fleming
This can be a challenging topic to navigate, but our family law attorneys are ready to approach it in the most empathetic and supportive way possible. Let's establish your rights as a parent together. Call s at 281-340-2074 or contact our Sugar Land office online to set up a time to meet.