A well-known food provider steps in after low-income students are given only one lunch option until school debt is paid.
---
"Students at a Rhode Island school district who owe money on their lunch accounts will only be able to order a sunflower butter and jelly sandwich until they are able to pay their balances," Warwick Public School officials recently announced.  The district has more than 9,000 pre-kindergarten through 12th grade students.
"If money is owed on a paid, free, or reduced lunch account a sun butter and jelly sandwich will be given as the lunch choice until the balance owed is paid in full or a payment plan is set up," the district's Facebook page stated.
Warwick School Committee chairperson Karen Bachus added the sandwiches are served with the vegetable of the day, a fruit, and milk, so the students would receive an adequate meal.  She confirmed that the sunflower butter and jelly sandwich is an option on the regular lunch menu, anyway.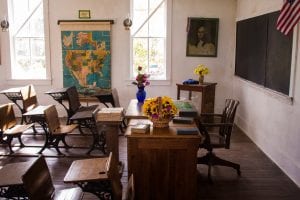 Nearly 70 percent of school lunches in Rhode Island are served for free or at a reduced price based on family income, according to state records.  However, some parents are saying even though they qualify for free lunches, their children still owed money because they had added something to their trays that wasn't included.  Other parents noted that the policy of giving out specific sandwiches to students who owed money would likely leave those children prone to bullying.
"This is absolutely awful.  Our schools shouldn't be in the business of shaming children," one person replied to the Facebook post.
"Just give the kids lunch…we can't spring for a chicken patty for a hungry kid?  What if this is their only meal of the day?" another commenter added.
"Before we used to give a cheese sandwich which did single them out, but now we've gone with an on-the-menu meal," Bachus said. "So, what's wrong with that?"
She added that the district implemented the new policy because it is owed more than $78,000 in outstanding lunch payments with more than 1,600 students responsible for this debt.
"We have sent out letters and certified letters to every family," Bachus said. "All they have to do is contact us to try to work it out."
More that 75 percent of schools nationwide reported that they were owed money for lunches at the end of the 2016/2017 school year, according to the non-profit School Nutrition Association.  And, according to their records, "Forty percent reported that the number of students without adequate funds increased" during the same school year.
Warwick Public Schools, meanwhile, recently refused a $4,000 donation offered to them from local restaurant owner, Angelica Penta. "I have met with Warwick twice and the second time I left in tears after they refused to take a $4,000 check," she wrote on social media.
The Warwick district said it does not accept donations because it doesn't want to be responsible for allotting which students the money benefited.  "Each time these offers were made, Warwick Public Schools stated that the school department was not in the position to single out or identify specific students that should be selected for a reduction in their lunch debt while excluding others," according to a statement from administrators.
However, there is one donor who isn't being turned down.  Chobani, the well-known food company, has stepped up to pay $47,650 of the $77,000 debt, and it must have been an amount the district couldn't refuse.  Chobani is also donating cups and yogurt to the community in Warwick.
"As a parent, this news breaks my heart," Chobani founder and CEO Hamdi Ulukaya said. "For every child, access to naturally nutritious and delicious food should be a right, not a privilege.  When our children are strong, our families are stronger.  And when our families are strong, our communities are stronger.  Business can and must do its part to solve the hunger crisis in America and do its part in the communities they call home."
A subsequent statement indicated Warwick schools are working with attorneys to "ensure that we accept donations in compliance with the law and that the donations are applied in an equitable manner."
Sources:
Students who owe lunch money in Rhode Island district will get jelly sandwiches until debt is paid
After a school district said it'll serve jelly sandwiches to students with lunch debt, Chobani stepped in