A former IT employee is suing the city of Franklin, TN over claims of gender discrimination.
---
The City of Franklin, Tennessee was hit with a gender discrimination lawsuit earlier this month. The suit was filed by Amy Woods, a former employee with the city's IT department. It was filed in the U.S. District Court for Middle Tennessee over claims that she was "passed over for a promotion to a manager position in favor of a less qualified man."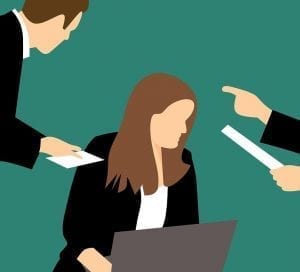 As part of the suit, Woods is seeking "instatement to the position for which she was denied, back pay, and a declaratory judgment that the hiring process violated the Civil Rights Act," according to the suit. For those who don't know, Title VII of the Civil Rights Act forbids discrimination on the basis of sex, race, religion, and national origin. The suit states that Woods began working for the city's IT department back in 2014 when she was hired on as a senior GIS specialist. In the spring of 2020, a job opened for one of the more senior GIS manager position. While the position was not posted publicly, Woods knew about it and asked her supervisor to consider her for the role. Woods was qualified for the position, given that she had a GISP certification and at least six years of work experience. 
Unfortunately for Woods, the city ended up hiring a man with less experience for the position. According to the suit, the man only had "four years of work experience compared to Woods' 20 years, and he did not have the previously required GISP certification." The suit further alleges:
"The gender discrimination in the selection decision is evident because Plaintiff was significantly more qualified…In fact, (the man) was not qualified for that job."
As a result of what she perceived to be discrimination and unfair treatment, Woods filed a complaint with her HR department and her management team. In response, the department failed to give her a "legitimate reason why she was not promoted." To make matters worse, she began to be excluded from office meetings and eventually left the office in October 2020 "in order to have any hope of advancement in her career," the suit states.
In 2021, Woods took her complaint further and filed a charge with the U.S. Equal Employment Opportunity Commission. That move resulted in the "man's removal from the manager position."
When asked about Woods' allegations, Milissa Reierson, a spokesperson for the city, said:
"The City of Franklin is committed to a transparent, non-discriminatory place of employment. We strive to provide equal employment opportunities to all."
Sources:
Lawsuit: Former City of Franklin employee accuses city of gender discrimination in IT department
Former city employee sues Franklin over gender discrimination