The Santa Maria city council will decide soon whether to settle an eight year lawsuit against landlord Dario Pini.
---
The city of Santa Maria is contemplating whether it should settle a lawsuit with a landlord who has an "unprecedented number of code violations." The city filed a lawsuit against the landlord, Dario Pini, back in 2017 over the numerous code violations, and since then many repairs have been done to the properties he owns. However, the city claims "work still needs to be done on three Santa Maria complexes to bring them up to code." At the time the suit was filed, Pini faced more than 4,000 code violations.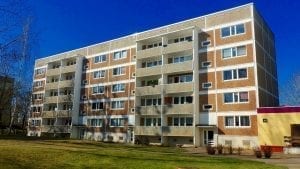 According to reports from tenants, many of the properties included in the lawsuit were in rough shape, so much so that some tenants even described Pini as a slumlord. But now, eight years after filing the lawsuit, the city has the chance to settle. When commenting on the matter, Mark van de Kamp, the Public Information Manager for Santa Maria said:
"This is unprecedented in its scale  – Mr. Pini is the largest landlord in Santa Maria and these units are spread throughout the community. It is incumbent on the city to ensure all codes are met for the health and safety of everyone that lives here."
What were some of the code violations Pini was guilty of, though? How many of his properties were affected? Well, according to the lawsuit, 10 of Pini's properties had numerous code violations. Among those violations were mold issues, broken floors, and cockroaches. Since the suit was filed, Pini has "made repairs at most of his properties in the case, though three remain, including the Vineyard Apartments, the Woodhaven Apartments, and the Santa Maria Cottages," according to the City Council agenda.
If the city does decide to settle and their settlement is approved, a third party will step in to oversee Pini to make sure the remaining repairs are completed promptly. Additionally, "Pini will have to pay back the city the money it has spent on this case."
How has Pini responded so far? For starters, his attorney, Paul Burns issued the following statement:
"I must compliment the City on their approach to these lawsuits; the City of Santa Maria did not pursue any political agenda or seek to make a point of punishing Mr. Pini. The City acted assertively to get all building code violations abated and Mr. Pini stepped up to the challenge and fully abated 7 of the 10 properties involved in the suit. Mr. Pini has commenced work on final abatement of all violations in the remaining three buildings.
 
It is noteworthy that the receiver in the Santa Maria case, Dean Pucci, charged fair monthly receiver fees (based upon the hours he actually worked on the projects). Mr. Pucci generally charged in the ten to fifteen thousand dollars per month range for maintaining responsibility of nearly 200 units. Mr. Pucci's fees are approximately 1/6 of the flat fee that the receiver in the Santa Barbara case is charging. In sharp contrast, the Santa Barbara case receiver does not document the actual time he spends working on the  Santa Barbara properties yet still takes $60,5000.00 out of rents every month for maintaining approximately 100 units in receivership.
 
By not wiping out the rental income every month, Mr. Pucci allowed for cash flow from rent to be used for construction and abatement of violations. That rental income was used to reach the excellent and massive abatement of building code violations which helped the excellent results Mr. Pini achieved here including full abatement and release of  7 out of the 10 properties involved in the lawsuit.
 
Also having Retired Santa Barbara Superior Court Judge Frank Ochoa act as an impartial referee between the City and Mr. Pini was of great service. Judge Ochoa will stay on for three years to monitor compliance with property maintenance issues at 9 of the 10 original properties at issue in the suit and act as a neutral referee between Mr. Pini and the City, should controversy arise."
Sources:
Santa Maria City leaders look to settle a lawsuit with landlord
Santa Maria Council Poised to OK Lawsuit Settlement with Landlord Dario Pini