The lawsuit claims that Mark Cuban, the Dallas Mavericks, and Voyager Digital ran a massive cryptocurrency "Ponzi scheme" that defrauded millions of Americans of billions of dollars.
---
A class action lawsuit accuses billionaire and Dallas Mavericks owner Mark Cuban of partnering with a since-bankrupted cryptocurrency platform to dupe investors in what has been described as "a massive Ponzi scheme."
According to The Dallas Morning Nes, the lawsuit, filed earlier this week in Florida, alleges that an estimated 3.5 billion Americans lost over $5 billion in cryptocurrency assets through Voyager Digital investments.
Voyager, adds the Morning News, temporarily suspended all trading and withdrawals on its platform on July 1—four days before the company filed for bankruptcy in New York, listing bot its assets and liabilities between $1 billion and $10 billion.
Just over a month later, many Voyager customers are waiting to see whether they will be able to recover any of their investments.
Adam Moskowitz, partner at the Moskowitz Law Firm, told The Dallas Morning News that bankruptcy proceedings probably will not reallocate any of Voyager's remaining assets to investors.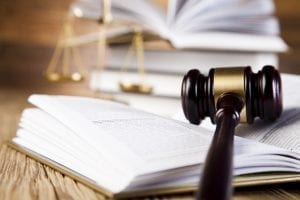 "I've never seen a bankruptcy where people come out of it any better than they were before," he said.
Along with Voyager, the lawsuit also names defendants including Mark Cuban, the Dallas Mavericks, and Voyager Digital C.E.O. Stephen Ehrlich.
The lawsuit explicitly states that Cuban, Ehrlich, and the Mavericks should be compelled to reimburse any and all investor losses.
The Dallas Morning News notes that Cuban and the Mavericks overtly promoted Voyager as a trustworthy cryptocurrency-trading platform.
"Cuban's enthusiasm over the Voyager/Mavericks partnership was shared by Steve Erhlich, CEO and co-founder of Voyager, who said the company 'could not be more excited' about partnering with the Mavs," the lawsuit states.
Mavericks fans were, for instance, incentivized to use Voyager with special offers: one promotion promised that anyone who deposited at least $100, and traded at least $10 within a month, would receive an additional $100 reward.
So many new users attempted to sign up for Voyager Digital that the platform was unable to process all the new registrants, forcing the company to create a wait-list.
"Cuban and Ehrlich, as will be explained, went to great lengths to use their experience as investors to dupe millions of Americans into investing — in many cases, their life savings," the lawsuit alleges.
The class action states that, in many cases, Cuban and Ehrlich "personally reached out to investors, individually, and through the Dallas Mavericks, to induce them to invest in the deceptive Voyager platform."
Moskowitz says that many of his clients claim they only learned about Voyager—and decided to trust it—because of Cuban's endorsement.
"Hundreds have called and said, 'The only reason I got into Voyager and crypto is Cuban. He's the only person I'd respect enough to put my life savings into these accounts,'" Moskowitz said.
Moskowitz further claimed that Voyager's business model seems to have been inherently exploitative: while it did not charge the same trade-based commissions as similar services, it set high internal pricings, effectively allowing to take "exorbitant hidden commissions on every cryptocurrency trade."
"Cuban was going around doing a roadshow with Ehrlich saying that he did an investigation and that this was a safe investment," Moskowitz told the News. "And we just couldn't figure out, how could he say that? I mean, in a very quick minute, our experts are saying it's a scam. So what's going on here? Something very strange."
Sources
Lawsuit accuses Dallas' Mark Cuban of duping investors with crypto 'Ponzi scheme'
Mark Cuban faces class action lawsuit for promoting Voyager crypto products
Mark Cuban Faces Class Action Lawsuit For Promoting Voyager Digital