An internal investigation found that Bransfield also used church funds to pay for extravagant meals and copious amounts of liquor.
---
A lawsuit accusing former West Virginia Bishop Michael Bransfield of molesting boys and men has been settled.
The Associated Press reports that the terms of the agreement are confidential. That was all the information Wheeling-Charleston Diocese spokesman Tim Bishop was willing to say, with further requests for comment denied.
Compared to other cases of clergy abuse, the accusations against Bransfield are relatively recent. A former altar server sued the church in March, saying Bransfield sexually assaulted him in 2014. Harassment had allegedly been ongoing and incessant for years prior.
The complaint mentions that Bransfield—despite being a bishop—was a notorious drunk. The senior priest had a preference for Cointreau, an orange liquor, and would frequently imbibe to excess. Sometimes Bransfield would act inappropriately with seminarians, hugging, kissing and even fondling his wards.
Along with being an altar server, the plaintiff—identified only by his initials, J.E.—also worked as Bransfield's interim personal secretary. According to J.E., Bransfield once locked himself out of his office. Intoxicated and stuck outside, the bishop phoned J.E. for help.
Once J.E. arrived to open the priest's parish, Bransfield "grabbed J.E. from behind, pulled J.E. against him, running his hands down J.E.'s chest and over his genitals."
While Bransfield's misbehavior seems to have been habitual, the diocese—along with the bishop himself—sought to have the suit dismissed by claiming it was filed outside a two-year statute of limitations.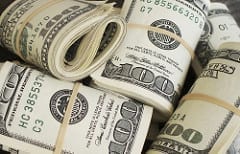 Nevertheless, Bransfield resigned his position in 2018. He was also expressly forbidden from public ministry by Pope Francis himself.
Following Bransfield's resignation, Francis asked Baltimore Archbishop William Lori to oversee the diocese's operations. Lori was also tasked with conducting an independent investigation into the accusations against Bransfield.
Lori found that Bransfield was more than just inappropriate—he was extravagantly so. He routinely embezzled and spent church funds on expensive restaurant meals, liquor, personal travel and luxury products. Finances were also appropriated to purchase gifts for other Roman Catholic bishops, cardinals and officials across the United States and in the Vatican.
In response to the findings, Lori restructured the diocese's administration and has implemented new auditing measures.
But that doesn't mean the diocese's problems are over. With an estimated 95 parishes and 75,000 worshipers across West Virginia, Bransfield wasn't the church's only local predator.
Since the beginning of 2019, the Wheeling-Charleston Diocese has released the names of 40 priests and deacons who've been 'credibly accused' of sexual assault since the 1950s.
In response to the suit and its sudden settlement, the Survivors Network of those Abused by Priests is encouraging anyone who's been similarly victimized, harassed or assaulted to come forward. It's also asked that the Catholic Church share more information on predators.
"Only when abusers are exposed and those who enabled the abuse are identified and disciplined can we be confident that future cases will be prevented rather than covered up," SNAP said in a statement.
Sources
Lawsuit accusing ex-bishop of drunken sexual assault settled
LAWSUIT AGAINST BP. MICHAEL BRANSFIELD ABRUPTLY REACHES SETTLEMENT
What new Catholic bishop means for West Virginia Attorney General's lawsuit