The U.S. government is appealing its failed attempt to dismiss the suit last year.
---
The Climate Kids' long-standing lawsuit against global warming will move into a critical phase Tuesday.
The Oregonian  reports that, with the U.S. government seeking the suit's dismissal, support for the Climate Kids has grown worldwide. Tens of thousands of people—many under the age of 25—have signed various legal briefs supporting the motion.
And they're not alone or without political backing, either.
Eight members of Congress—four of whom are from Oregon—have filed their own briefs, in alliance with environmental history professors, overseas attorneys and scientists.
All of them, says OregonLive.com, are asking that the Climate Kids be allowed to have their day in court.
At 2pm on Tuesday, a three-member panel of the 9th U.S. Circuit Court of Appeals will hear oral arguments at the Mark O. Hatfield Courthouse in downtown Portland. The court is expecting a crowd and has prepared for overflow; supporters are planning to gather in a nearby park, where they'll watch a livestream of the hearing's progress.
Many young people have been invigorated by the case, formally known as Juliana v. United States.
While some of the "Climate Kids" are now adults, their message has continued resonance—that inaction on climate change by the U.S. government deprives future generations of their constitutional right to pursue happiness and live healthy lives.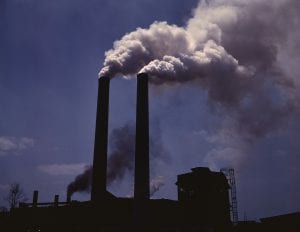 "This generation is suffering—and will continue to suffer as they age—harms different from those of prior generations," said Shaun Goho, deputy director of the Harvard Law School's Emmett Environmental Law & Polity Clinic.
Goho, notes The Oregonian, wrote a brief representing dozens of physicians, professors and public health organizations.
While the government has sought to dismiss the suit before, its arguments were stonewalled in 2018 by U.S. District Judge Ann L. Aiken. Although Aiken dismissed President Donald Trump as a defendant—the suit was filed under Obama, and Aiken said the commander-in-chief's inclusion created an issue of separation of powers—she seemed partial to arguments for climate change as indisputable fact.
However, the U.S. government continued launching appeals—and the 9th Circuit Court agreed to fast-track its request.
Nonetheless, Andrea Rogers—attorney for one of the Climate Kids—says the case's long duration is a major hindrance.
"Time is not our friend on this issue," Rogers said. "While the children in this case have been getting older, the climate changes that are facing them are unprecedented. We hope that's something that will resonate with the court."
But The Oregonian notes that the government insists that climate change isn't an issue for courts but rather Congress. Justice Department attorneys say the judiciary lacks the power to "seize" or dictate control of national energy production, consumption and transportation.
However, the plaintiffs have countered, saying that courts have long been used to counter or correct long-standing and highly consequential policy.
"Defendants' theory that the judiciary is without power to assess the constitutionality of large and pervasive government policies and systems would have been the downfall of cases addressing desegregation, prison reform, interracial and same-sex marriage, and the rights of women to serve on juries and have access to contraception, among other rights," the Climate Kids' attorneys wrote to the appeals panel.
Another teenage plaintiff, 19-year old Alaskan Nathan Baring, said it's evident the government is trying to delay a trial date for as long as possible.
"I'm pretty astounded at how long it's taken us because of the delay tactics of the government," Baring said. "It's pretty obvious to me they're doing it because they don't want the public to see the facts of the case […] I think we're in the proper time for this hearing. We're confident the conversation on climate change in this country has shifted drastically."
Sources
'Climate change kids' suit draws thousands of supporters as government seeks dismissal of case
'Climate kids' hold press conference in Portland
'Climate kids' lawsuit faces critical hearing
Kids suing the US over climate change are getting global support