Pittsburgh Community Broadcasting Corp. was recently hit with a defamation lawsuit by the owner of Biddle's Escape, a coffee shop.
---
A coffee shop owner in Wilkinsburg is suing Pittsburgh Community Broadcasting Corp., the owner of 90.5 WESA-FM, over allegations that a story the station ran last year about sexual misconduct allegations was riddled with blatantly false accusations that defamed him and harmed his business. Joseph Davis is the owner of Biddle's Escape. He filed a suit in Allegheny County Common Pleas Court on Tuesday and names Pittsburgh Community Broadcasting Corp. as the defendant.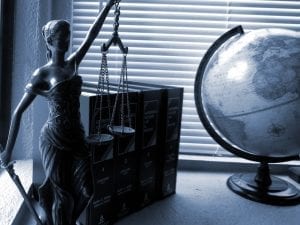 According to the lawsuit, the broadcasting company ran a story titled 'Former Employees Accuse Coffeehouse Owner Of Sexual Harassment' back on August 2, 2019. It was written by reporter Bill O'Driscoll and allegedly contained "false accusations regarding Davis' sexual misconduct." The story ran online and was broadcast on 90.5 WESA-FM and "contained accounts of three female former coffee shop employees who accused Mr. Davis of unwanted kissing or attempted kissing between 2012 and 2016."
As a result of the story, Davis claims his standing was fractured in his local community. Additionally, it "destroyed his professional and personal reputation with customers and members of the community." The ramifications of the story caused Davis to lose between $10,000 and $15,000 per month in business revenue following the publication of the story, especially after people on online platforms, including the Pittsburgh subreddit page on the website Reddit.com, began encouraging "encouraging others to no longer do business with Biddle's Escape," according to the suit.
On top of that, the suit had an issue with how the story "portrayed attempts to reach him for comment." The suit further stated, "Davis did not respond to multiple phone messages seeking comment for this story." However, Davis claims the broadcast company "had only reached out to him once, and had failed to answer his attempts to reach out to the defendant for a comment."
In total, the suit alleges "defamation, false light invasion of privacy and intentional infliction of emotional distress." Because of that, Davis is seeking a jury trial and would like to see damages in excess of $35,000.
So how did Pittsburgh Community Broadcasting Corp. respond to the suit? Well, Terry O'Reilly, the president and CEO of the broadcasting company, pushed back against the allegations. In fact, he defended O'Driscoll and the story and said:
"Bill's a good reporter, and we stand behind his journalism. I can tell you that his story prior to publication was not just vetted through our normal editorial process, but also legal review. So we're very comfortable with it."
Sources:
Wilkinsburg coffee shop owner files lawsuit claiming defamation by WESA-FM story
Biddle's Escape coffee shop owner sues WESA-FM, alleging defamation