There is no way to stop late payments or prevent unpaid invoices. However, there are methods of reducing them.
---
Are you worried about the future of your business because of unpaid invoices? Rest assured, you are not alone. 69% of small business owners say they are concerned about cash flow, says Intuit.com.
With today's economic conditions, outstanding debts are a regular occurrence in the corporate world. Often, customers do not pay on time for purchases bought on credit. And companies have no option but to extend their credit. Needless to say, if these invoices are not paid, the business cannot remain competitive. Unpaid invoices eat up profits and waste employee time in chasing them.
Why is staying competitive important?
Competition among businesses is essential for a thriving economy. It helps provide consumers with the best products and services at the best price. 
As businesses compete to sell goods and services, each one aims at dominating the marketplace. But that can only happen if the company cuts costs, improves efficiency, lowers prices, creates innovative new products, and improves old ones. More importantly, it needs to manage the flow of money.
Your business is flourishing, and bringing in a lot of sales. But are your customers paying?
For a variety of reasons, customers do not pay their bills on time. Some have a legitimate excuse, such as unexpected circumstances, an illness, or layoff. They want to settle their debts but are unable to because of financial constraints. However, others intentionally delay or avoid payments altogether. 
So what's the solution?
Small businesses need to devise an efficient system where debt collection is effortless and successful. The goal is to try to recover the full or partial amount. Moreover, the strategy should help create a steady inflow of cash. It should map out a feasible debt repayment schedule as well as encourage customers to make payments on time.
How to collect outstanding debts 
1. Take inventory
Sort all of your unpaid invoices. This can help you prioritize, which accounts to tackle first. You should know: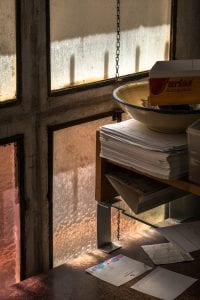 Who has been invoiced and when
Percentage of the debt that has been recovered
How much debt is outstanding
How long the debt has been unpaid
Where in the collections process a particular debtor is at a specific point in time. 
2. Use the right tools
Whether it's keeping track of outstanding invoices or sending reminders to your customers, you need to utilize appropriate tools. Not only will this help automate tasks, but it will help keep all the data organized and up to date. It can also generate notifications and reminders at predetermined intervals. This includes emails, letters, and voice messages.
You can simplify your accounting including creating invoices, setting reminders for pending payments by using QuickBooks hosting solutions on a Citrix Xendesktop VDI for multi-user experience to enhance your bookkeeping efficiency. Another way to keep yourself updated with pending payment reminders or schedule meetings with customers is using Office 365 business essentials which includes productive apps such as Skype for business, MS Teams, Outlook calendar etc.
3. Provide a copy of your policy
It's human nature to forget, primarily verbal instructions. Therefore, provide a copy of the contract to your customers for easy reference, either through a letter or email. Mention details such as how much money will be paid in each installment, when each payment will be made, what form of payment will be used, etc. Remember to keep copies of all documents for your records.
4. Maintain various channels of communication 
Communication is essential for every debt recovery process. Therefore, stay in touch with your customers regularly, whether it's through phone calls, letters, emails, etc. It's imperative to remain professional and polite at all times to maintain good customer relations. Never use aggressive or threatening tactics.
Your notices should have a clear and easy-to-read structure. This first collection letter should contain the following:
Days past due
Amount due
Summary of account
The due date for payment
Your contact information
The second collection letter should include the following additional information:
Mention all previous attempts to collect the debt
Original invoice due date
Days past due
Invoice number and amount
Instructions what should be done next
Help for making payments
Hint at how non-payment could impact their credit rating
The third collection letter should include everything mentioned in the above letters as well as the following information:
Additional instructions on what they should do next
A warning of the impending consequences
A final request to contact you
The last and final letter will be a notice of legal action.
5. Remember to follow up
Contacting customers at regular intervals is essential, but timing is everything. So don't wait until payment is overdue to ask for money. Ideally, begin by invoicing the customer right after the transaction. Send a friendly reminder a week in advance of the impending due date. This will be especially beneficial if your policy includes a late payment penalty.
If the due date passes, rebill the customer immediately. Periodically send notices about the unpaid invoice as well as any information the customer may need. Remember not to excessively contact the customer or call during late hours. It could leave you with a nasty lawsuit or a ruined reputation.
6. Offer other payment options
When bills go unpaid for extended periods, small business owners need to get creative and figure out a workable solution. Listen to your customers as to why they have been unable to make payments on time. 
Showing a compassionate and supportive approach helps to retain customers. And that is one part of the business equation that you cannot live without. But remember to maintain a professional distance – do not get emotionally involved.
Ideally, you want all your money back. So providing alternate options is a way of recovering some or all the debt while promoting the chances of retaining the customer.
Consider any of the following:
An installment plan: break down the debt into small, affordable monthly amounts.
The customer pays a partial amount upfront, then divides the remainder into monthly installments. This is one way to get some money faster.
7. Consider taking legal action 
If your customer still doesn't pay up, it may be time to take legal action. Contact a lawyer and avail yourself of court enforcement services. Your lawyer will inform you of what will happen next.
Businesses are entitled to chase unpaid invoices for as long as six years. After this, the debt becomes statute-barred. However, remember that this time limit starts from when the customer last acknowledged your notices or made a payment on the account.
8. Contact a debt collection agency
Often small businesses do not have the resources or the time to chase after unpaid invoices for an extended period. And if initiating a court case – as well as the attorney fees – is not an option for you, consider going to a debt collection agency. 
Patriotsoftware.Com quotes that 10% of small businesses rely on professional debt collection agencies. They can help in collecting the money that is rightfully yours. These agencies either take a percentage of the amount that they recover for you, or they buy debts for a fraction of their value and keep everything they recover at the end of the day. Either way, you will not get the entire amount that was initially due to you.
Wrapping up
There is no way to stop late payments or prevent unpaid invoices. However, there are methods of reducing them. Provide an incentive for making early or complete payments. For example, if a customer pays on time, consider giving a small discount on the total invoice amount or any other promotional offer. It may not seem much, but any money saved is good news for customers.
On the flip side, encourage clients to pay immediately by putting penalties on late payments. Consider implementing a fee that increases the longer an invoice goes unpaid. Make sure to clearly outline the terms in preliminary agreements, contracts, and policies. Remember to emphasize them on every invoice and notice.
There are various strategies for collecting debts. You need to understand which ones are the most effective for your business. And accept that there will be times when you will have to call it quits and write off bad debt.