Do you think politicians should be able to block those who disagree with them?
---
Can elected officials block you on social media? Some victims are taking their arguments to court to find out.
State Senator Ray Scott from Colorado has been enmeshed in a legal battle ever since he made the decision to block a critic from his Facebook page.  The blocked party, Anne Landman, argued that the senator's actions were in violation of her First Amendment rights.
Landman explained to the court that she wanted access to the public discussions occurring on Scott's page. She reportedly asked the Senator to unblock her multiple times, but he refused. Her only recourse was to sue Senator Scott in court. The American Civil Liberties Union agreed with Landman's cause, and they decided to pursue a lawsuit over the ordeal alongside her.
Once Landman filed an injunction for relief and the ACLU of Colorado filed a complaint for monetary damages, Senator Scott saw the error of his ways. He immediately unblocked Landman. Despite his swift action, it's likely the whole ordeal will cost taxpayers upwards of $25,000.
Senator Scott isn't the first representative to be challenged in court over his actions on social media. The Senate President of Colorado, Leroy Garcia, lost a similar court battle.
It appears that even the current President isn't immune to these laws. Back in May, a New York City federal judge made it clear that President Trump can't legally block followers on Twitter. The White House attempted to appeal the court's decision, but a federal appeals court still ruled against President Trump.
So, what do all these recent court rulings mean for current and future politicians? According to the US Court of Appeals, any official who uses social media for government purposes cannot legally exclude certain people from participating on their page. Doing so, the three judges unanimously agreed, would violate the citizen's right to free speech.  It would also prevent open dialogue.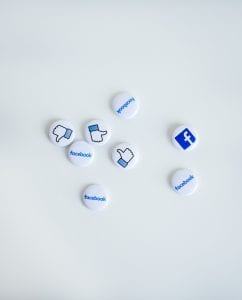 The Justice Department disagrees with the recent ruling, so it's possible that this issue will make its way to the Supreme Court. President Trump and his team are arguing that he only uses his account for personal reasons, so he shouldn't be subject to the rule.
Don't think that President Trump is the only high-profile politician who loves the block button, though. Representative Ocasio-Cortez is also facing two lawsuits that are coming right at the heels of the recent ruling. The two plaintiffs, who were both blocked by Cortez, say the recent ruling applies in their situation. While Ocasio-Cortez does talk politics from her account, it isn't her official congressional account. Will this fact play any role in how these new cases play out?
Do you think Facebook and Twitter are public forums where everyone should have a voice? Do you think politicians should be able to block those who disagree with them? Share your thoughts with us by leaving a comment.