Crypto casinos face a number of challenges when it comes to meeting financial regulations.
---
Crypto skeptics are eager to condemn crypto casinos as unlawful and hence risky. That is the farthest thing from the truth. Most cryptocurrency gambling sites boast licenses from respected gambling jurisdictions such as Curaçao e-gaming and the Malta Gaming Authority (MGA), ensuring that the sites have passed stringent security and fairness checks.
It's almost impossible to find a crypto casino that doesn't have some form of certification or license proving they strictly adhere to Anti-Money Laundering (AML) and Know Your Customer (KYC) regulations, so you can comfortably play your bitcoin roulette, blackjack or slots knowing that you are in a safe casino.
An overview of crypto-casino financial regulations
The legal frameworks for cryptocurrency gambling sites vary widely among jurisdictions.
United States crypto casinos are subject to the Bank Secrecy Act (BSA) and other AML regulations. This necessitates:
The collection and verification of customer information.
The monitoring of transactions for signs of fraud.
The reporting of suspicious activity to the proper authorities.
Online casinos that accept cryptocurrency must also adhere to federal and state rules pertaining to the gaming industry.
Cryptocurrency gaming sites in Europe are subject to the same financial restrictions as their land-based counterparts. To comply with regulations like the Fourth Anti-Money Laundering Directive (4AMLD), businesses must first confirm the identities of their clients before letting them make a deposit or withdrawal.
Operators must also follow KYC processes to avoid becoming complicit in illegal activities like money laundering and fraud.
Finally, several nations have enacted specialized rules for crypto-gambling sites to safeguard their citizens from online dangers.
Compliance and licensing requirements for crypto casinos
Crypto casinos are subject to the same compliance and licensing requirements as traditional online casinos. The fulfillment of these requirements implies the provision of the following by the owner:
Full legal name.
Proof of permanent address.
Taxpayer identification number.
Copies of ID documents.
Source of Funds.
Source of Wealth.
In addition, crypto casinos must also obtain a gambling license from the relevant jurisdiction in order to operate legally. Depending on the country or region in which the casino is based, this may involve obtaining multiple licenses from different regulatory bodies.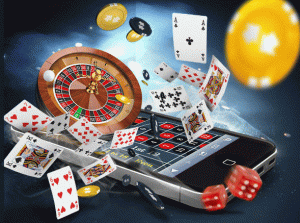 For example, a crypto casino based in the UK would need to obtain a license from both the UK Gambling Commission and HM Revenue & Customs. Furthermore, crypto casinos must also ensure that their games are fair and secure by using random number generators (RNGs) and other security measures.
Challenges faced by crypto casinos when dealing with financial regulations
Crypto casinos face a number of challenges when it comes to meeting financial regulations.
For starters, the decentralized nature of cryptocurrencies makes it difficult for regulators to track and monitor transactions. This means that crypto casinos must be extra vigilant in ensuring that all transactions are compliant with applicable laws and regulations.
Many countries have yet to develop clear guidelines for how crypto casinos should operate. This leaves them in a legal grey area. This can make it difficult for crypto casinos to know what is expected of them and how they should comply with local laws. Furthermore, many countries have not yet developed specific regulations for cryptocurrencies, making it difficult for crypto casinos to ensure they are operating within the law.