Some inmates won only $750, when they'd initially been seeking at least $1 million each.
---
Connecticut inmates who may have received tainted insulin have settled a lawsuit against the state.
According to the Associated Press, the awards—finalized last month—call for payments ranging between $750 and $2,000 to be disbursed to 15 prisoners.
The lawsuit claims that, in 2013, a nurse neglected regular health protocol and exposed dozens of inmates to dangerous diseases.
The mistake, writes NBC Connecticut, happened at MacDougall-Walker State Prison, near Suffield. A nurse purportedly used the same needle to inject insulin into a diabetic inmate twice, dipping it back into a common-use vial between doses.
However, that inmate had also been diagnosed with hepatitis C, and there were fears double-dipping could've tainted the supply. But inmates didn't learn they were in danger until they received a letter reading, in part, "There is a possibility that a vial of insulin that you may have recently come into contact with was contaminated."
The letter pressed inmates to consent to testing for three blood-borne diseases: Hepatitis B, Hepatitis C, and HIV/AIDS.
A spokeswoman for the state Corrections Department blamed the incident on individual employee negligence, rather than systematic troubles.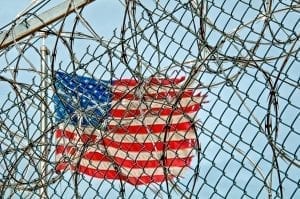 "The Department of Corrections, in collaboration with UConn Health and the Department of Public Health, immediately took appropriate action, including notification and testing of all identified offenders," spokeswoman Karen Martucci said.
One woman told NBC Connecticut, back in 2013, that her brother was distraught by the news.
"He was scared and he was upset and he was crying," she told the network.
UConn, which handled the Department of Corrections' medical needs until last year, issued a notice saying that, "The transmission of HIV or Hepatitis B is unlikely. There is still concern for the transmission of Hepatitis C."
Up to 82 other inmates were exposed to the same contaminated insulin source. Their lawsuit, filed not long after, initially sought up to $1 million for each prisoner affected.
Attorney Peter Bowman, who represented four inmates, said the prisoners didn't just want money—they hoped to highlight rampant problems within the Connecticut Department of Corrections' healthcare system.
"This is what litigation is for," Bowman said before the settlement was announced. "The health care system has some flaws. We're hoping this litigation will hopefully bring better health care to everyone."
Last year, the Department of Corrections took over its own healthcare regime following numerous complaints about the quality of services rendered by the University of Connecticut. Those complaints, says the A.P., were lodged in a separate lawsuit—among them were claims that UConn didn't regularly screen or test for diseases like hepatitis C in prisons.
The Associated Press and other sources didn't state whether any inmates were later diagnosed with hepatitis C.
Sources
Mistake Prompts State to Test Dozens for HIV, Hepatitis