A Connecticut taskforce originally approved by Democratic Governor Dannel P. Malloy during the 2018 legislative session recommended against establishing special courts for those addicted to opioids. The panel cited already established programs as sufficient for fighting against the epidemic.
---
A Connecticut panel of experts, including the state's top criminal justice officials and its mental health and addiction services commissioner recently recommended against putting into place special state courts to serve people who are addicted to opioids.  The taskforce referenced successful drug treatment programs already in place throughout the state and the high cost of establishing new courts as the reasoning behind their decision.  They also recommended that Connecticut provide up to $7.1 million to restore 123 residential drug treatment beds for criminal defendants who were not eligible for the Treatment Pathway Program.  The final report was released to the legislature's Judiciary Committee.
The taskforce was originally approved by Democratic Governor Dannel P. Malloy during the 2018 legislative session.  It was developed in response to the staggering number of Connecticut-based addicts who've overdosed over the last couple of years.  More than 1,000 people in the state died from accidental drug overdoses in 2017 and the final tally is expected to be the same for 2018.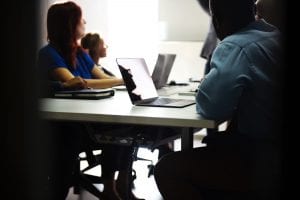 The panel cited the state Judicial Branch's Treatment Pathway Program that is running in state courts in Bridgeport, New London, Torrington, and Waterbury.  It recommended it be expanded to all state courts.  The program costs $100,000 per year at each of its locations.  It is partially funded from federal grants and reimbursements from treatment services.  More than 400 people have been served by the Treatment Pathway Program thus far, according to the panel's report.  Defendants in the program are released from state custody to receive treatment.
In September 2018, the state also received a funding package, announced Friday by Governor Malloy, which included two $11 million grants, to be dispersed over two years.  The money was designated for use in expanding access to medication-assisted-treatment, including shelter and street-based treatment.  The funds also paid for on-call recovery coaches, as well as pre- and post-release addiction treatment and overdose prevention to inmates.  A portion covered the cost of 10,000 doses of naloxone (also known as Narcan) for distribution statewide.
Then, last month, Connecticut became the 20th state nationwide to file a lawsuit against OxyContin maker, Purdue Pharma.  The state's lawsuit alleged that Purdue fraudulently marketed opioids by misrepresenting their risks and addiction rates.  The state, like many others, claimed Purdue used deceptive marketing practices to increase distribution of its opioids.
"We absolutely have their attention, which is what we need and want," Attorney General George Jepsen said at the time. "We could make a show of filing a lawsuit and devote very significant staff resources to bringing a lawsuit.  We're very comfortable with the position we're in right now, (but) always keeping, if settlement talks fail, the option of filing a suit."  He added, however, he was not optimistic about the company's willingness to negotiate, saying, "Purdue Pharma, however, has not demonstrated to me that it is serious about addressing the states' very real allegations of misconduct and coming to a meaningful settlement.  It is my hope that, in filing this lawsuit at this time, Connecticut can assist in the collective effort to hold this company and responsible individuals accountable."
Sources:
Panel suggests no new courts for people addicted to opioids
Connecticut To Receive $22 Million In Federal Funds To Fight Opioid Addiction