Juvenile offender waives his right to a hearing, saying, "I'm a monster."
---
52-year-old Michael Kvam was accused of murdering a woman, a teen, and a 9-year-old girl in Oakland County, Michigan, on July 7, 1984.  He was just seventeen at the time.  Under a U.S. Supreme Court decision, convicted juvenile offenders given automatic no-parole sentences are entitled to a new hearing.  However, some are also entitled to spend the rest of their lives behind bars if they wish.  Kvam is one of them.
The convicted murderer voluntarily waived his opportunity for parole, even though it was possible he would have received the same sentence.  He stood in an Oakland County Circuit Court courtroom, calling the required hearing "pure BS" and stating very clearly, he was "rotten from the beginning" and deserves to die in prison.  Kvam was also quoted as saying, "I'm guilty — and I'm guilty of having a wasted life.  I'm a killer, plain and simple, just like probably 95 percent of the other juvenile lifers.  Some just hide it better.  I'm a monster, one of the scary people you tell your kids about.  I deserve to die here, it's fair and just."
Kvam apologized to the family, stating, "I can't even imagine what you've been through and deprived of all these years because of my wrath.  I'm not asking for forgiveness — I don't deserve it or want it."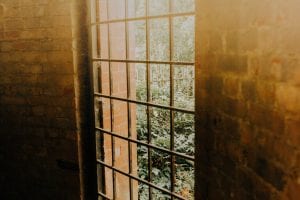 In accepting Kvam's decision, Judge Nanci J. Grant, appointed by the Supreme Court of Michigan, told Kvam he will die in prison, replying, "You will be getting your wish, Mr. Kvam.  May God have mercy on your soul."
It has been more than three decades since Barbara Lovell Waellus lost three of her family members at their home in Rochester Hills.  Kvam and a second perpetrator, William Fischer, now 75, took her 15-year-old sister, Wendy Lovell, 9-year-old cousin, Chastity Bray, and 27-year-old aunt, Joann Bray, away from her by raping and stabbing them multiple times.  Fischer was a friend of Bray's husband, Orbin Bray, Jr.  He had taken in 17-year-old Kvam, a drifter, at the time of the crimes.
"I lost so much, and I was trying to build myself back — and then this came up," Waellus said of when she first heard about the opportunity for Kvam to be resentenced.  Waellus hoped and prayed "for the best outcome," and it seems her prayers were answered.
"What he did was unspeakable — he's a monster," she said. "No one who did what he did deserves to be breathing, let alone be free…He needs to stay in prison.  I wish we had the death penalty, but we don't.  But he does not deserve to walk free."
Waellus added the Supreme Court's ruling should "have made some of the teenage criminals ineligible for possible resentencing." She said, "Certain people deserve it, and some should never make this list.  Monsters should not be allowed out.  'Monster' is what I call him.  I don't even use his name.  What he did to that nine-year-old little girl is enough to crucify him."
At Kvam's sentencing in November 1984, then-judge George LaPlata said, "I've always been against capital punishment, but this case has changed my mind with regard to that completely.  I hope you never get out of an institution."
Sources:
Killer at 17: 'I deserve to die in prison'
Juvenile lifer skips change to possibly get new sentence
Juvenile lifer who raped, murdered 3 in 1984 gets resentencing hearing Friday
'He needs to stay in prison,' relatives of three murdered in 1984 fear possible release of convicted killer