Kanawha County Commissioners are contemplating litigation to resolve its local rock and mudslide problem.
---
There's a rock and mudslide problem at Blue Creek Road in Elkview. However, Kanawha County Commissioners recently said they plan to file a lawsuit if the problem isn't sorted out soon. They noted a lawsuit would be the last resort, but highlighted the fact that the problems need to be fixed soon.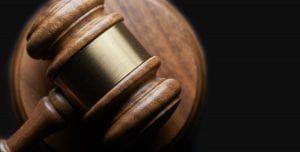 During a meeting last Thursday evening, Kanawha Commission President Kent Carper said the commission has hired an attorney that will work through "determining fault in the case." Carper said:
"This is not going to go on until the end of the planet earth…If we don't get some movement other than boulders falling on people, we're going to file suit."
Commissioner Lance Wheeler and Deputy County Manager Andrew Gunnoe also spoke with Isaac Forman, the commission's attorney. Wheeler noted that after the conversation, "it's looking more likely the Division of Highways will assist the commission." When asked about how well all the parties involved are cooperating, Gunroe said "it was not likely the state was going to fix the problem." However, he added that the "state has shown interest in working with the commission."
Carper added the county "has identified a gas company and a cell tower company that have used access roads on the property, and have filed a records request to the state seeking more information on the property from the Division of Highways." Commissioner Ben Salango added the lawsuit would only be filed if the "outside parties refuse to cooperate." He said:
"Let's be clear: this is a last resort. It's not that we want to file a lawsuit, it's something we'll be forced to do."
It's also important to note that the commission is seeking information on a rock slide that occurred back in January 31 along Elk River Road. About 600 residents live near Blue Creek Road, and whenever a mudslide or rock slide occurs, in impacts their lives and effectively traps them. For example, the rockslide on January 31 forced "cleanup crews out to the location while residents remained trapped."
Unfortunately, these rockslides and mudslides happen quite frequently. In fact, back in April 2015, a rockslide happened after heavy rains and ended up smashing a large hole in the road, which again trapped residents while cleanup crews worked. And if you think the rocks falling down during the rockslides are mere pebbles, think again. One of the rocks that fell in that incident was 18-feet-tall, and another was 14-feet-tall. Combined, the rocks weighed an estimated 450 tons.
Sources:
Lawsuit would be 'last resort' to fix Blue Creek Road slides, commissioners say
Kanawha commissioners call upon state DOT to immediately repair Blue Creek Road slip