French court allows family to turn off paralyzed man's life support in a landmark right to die case.
---
A French court has decided that a man who has been in a vegetative state for more than ten years should be taken off of life support and allowed to die.  42-year-old Vincent Lambert was a psychiatric nurse before he was involved in a motorcycle accident in 2008.  He can breathe without a respirator and occasionally move his eyes, yet he has little to no consciousness.
There has been a heated debate for some time between family members concerning Lambert's fate.  His wife, six of his siblings, and a nephew have voiced concerns about keeping Lambert alive and have said they believe all care should be withdrawn, while the man's parents and other relatives (mostly devout Catholics) said he should be kept alive.  Their arguments eventually made their way into court.
The Cour de Cassation overruled an appeals court which ordered physicians in May to keep Lambert alive twelve hours after medics had already turned off the man's life support against his parents' will.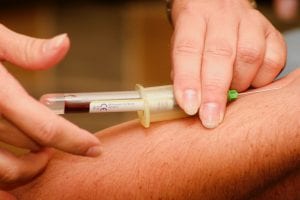 Lambert's wife had always maintained her husband had previously told her he would not want to be kept artificially alive if in a vegetative state.  However, he never put this in writing, and his mother, Viviane has insisted he "just needs something to drink and eat and love."  Lambert's parents both argued that their son was not in any pain and there should not be a push to end his life.
The case has initiated a worldwide battle over the right to die and has even secured the attention of Pope Francis, who tweeted that it was necessary to "always safeguard life, God's gift, from its beginning until its natural end."
A 2016 a law in France allows doctors to put terminally ill patients into continuous deep sedation (CDS) by doctors until death.  This law explicitly distinguishes between euthanasia (which is illegal in France) and CDS, making France the first country to do so.
Ending a patient's life with the help of a physician promoted extensively in the U.S. by Michigan-born doctor Jack Kevorkian, who was a pathologist best known for publicly championing a terminal patient's right to die.  He was said to have assisted with at least 130 patients and was given the nicknames "Dr. Death" and "Jack the Dripper."
In a somewhat similar case, in 1999, a Michigan jury found Kevorkian guilty of the second-degree murder of Thomas Youk, a 52-year-old Detroit resident who had amyotrophic lateral sclerosis and was completely paralyzed.  At his trial, the doctor failed to convince the judge that the position of both Youk's wife and brother were relevant to his defense in assisting the patient with his suicide.  Kevorkian had also argued that the man was in significant pain, but the only proof of this was a videotape the doctor made of himself administering the fatal injection.
Today, euthanasia (in various forms) is legal in the Netherlands, Belgium, Colombia, Luxembourg and Canada.  Advocates for and against the right to die continue to hold strong to their positions on either side of the topic.
"This ruling removes the last legal obstacle to ending his treatment," Patrice Spinosi, the attorney for Lambert's wife Rachel, said. "This definitely ends the matter."
Sources:
French court rules that quadriplegic should be allowed to die
French court rules to end life support in landmark right-to-die case
Landmark right-to-die ruling: top French court says life support for Vincent Lambert, who has been in a vegetative state for a decade, can be switched off