As Prime Day approaches, many employees at the Shakopee, Minnesota fulfillment center plan to go on strike over what they call unfair working conditions.
---
An Amazon fulfillment center in Shakopee, Minnesota will soon find itself in hot water as a number of employees just announced plans to stop working for six hours on July 15, "the first day of the company's 48-hour Prime Day sales event." According to the workers, while Amazon has busied itself with promoting faster delivery times to lure new customers, many employed to work in the fulfillment center are struggling to keep up with the new, faster pace. They hope that by going on strike, they'll draw attention to a variety of issues, including what they're calling unreasonable expectations.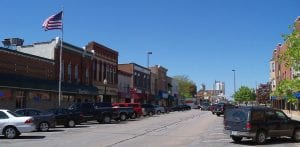 Among the worker's complaints include allegations that the company doesn't convert enough temporary workers to full-time Amazon employees. As temporary workers, many aren't granted the same benefits that full-time employees have. However, they're expected to work the same, or more, hours. Additionally, the worker's plan to sound the alarm on their strict productivity quotas and claim the current quota system makes their jobs "unsafe and unreliable."
At the moment, a number of employees at the Shakopee fulfillment center are planning "to strike for about three hours at the end of the day shift and for about three hours at the beginning of the night shift." Many Amazon engineers are also expected to fly to Minnesota to partake in the strike. When commenting on the matter, one Amazon software engineer from Seattle said, "We're fighting for a livable future."
Employee criticism of the company isn't new, though. In fact, this isn't even the first time Amazon has experienced a worker strike. Just last year, a number of European Amazon workers went on strike during Prime Day, "demanding better working conditions." They also highlighted important issues such as the "elimination of bonuses, the lack of health benefits, and the increase in working hours."
The criticism here in the states has been widespread as well, even after the company raised its minimum wage. Even with higher wages, many warehouse workers feel as though they're being treated unfairly, especially with Amazon's introduction of free one-day shipping for Prime members. When the speedier shipping option was implemented, Stuart Appelbaum, president of the Retail, Wholesale and Department Store Union, a labor union, expressed his opposition and said that "speeding up deliveries may not be feasible for fulfillment center workers who are already processing several hundred orders per hour during long shifts." He added:
"With two-day Prime shipping, Amazon fulfillment workers currently face speeds of 200-300 orders per hour in 12-hour shifts. They struggle already to maintain that pace. If Amazon plans to effectively double the speed, it must also address existing workforce needs and ensure its workers are safe. Increasing fulfillment speeds means they need to hire more workers, under more sustainable speeds that don't put workers' lives in jeopardy."
Senator Bernie Sanders of Vermont also chimed in and criticized the company's working conditions and compensation. In a statement last August, he said:
"Amazon has been less than forthcoming with information about their employment practices. What we do know is that Amazon's median employee pay is only $28,446 — 9 percent less than the industry average and well below what constitutes a living wage in the United States. Further, we believe that many of Amazon's workers are employed by temporary staffing agencies and contractors and make even less than the median Amazon employee."
So far Amazon has pushed back against the allegations and said it treats its employees fairly and offers "highly competitive wages and a climate-controlled, safe workplace." On top of that, the company said it provides its employees with generous benefits, including health insurance, retirement saving plans, and more.
Sources:
Amazon employees plan to strike during Prime Day
Some Amazon warehouse workers are planning to strike on Prime Day